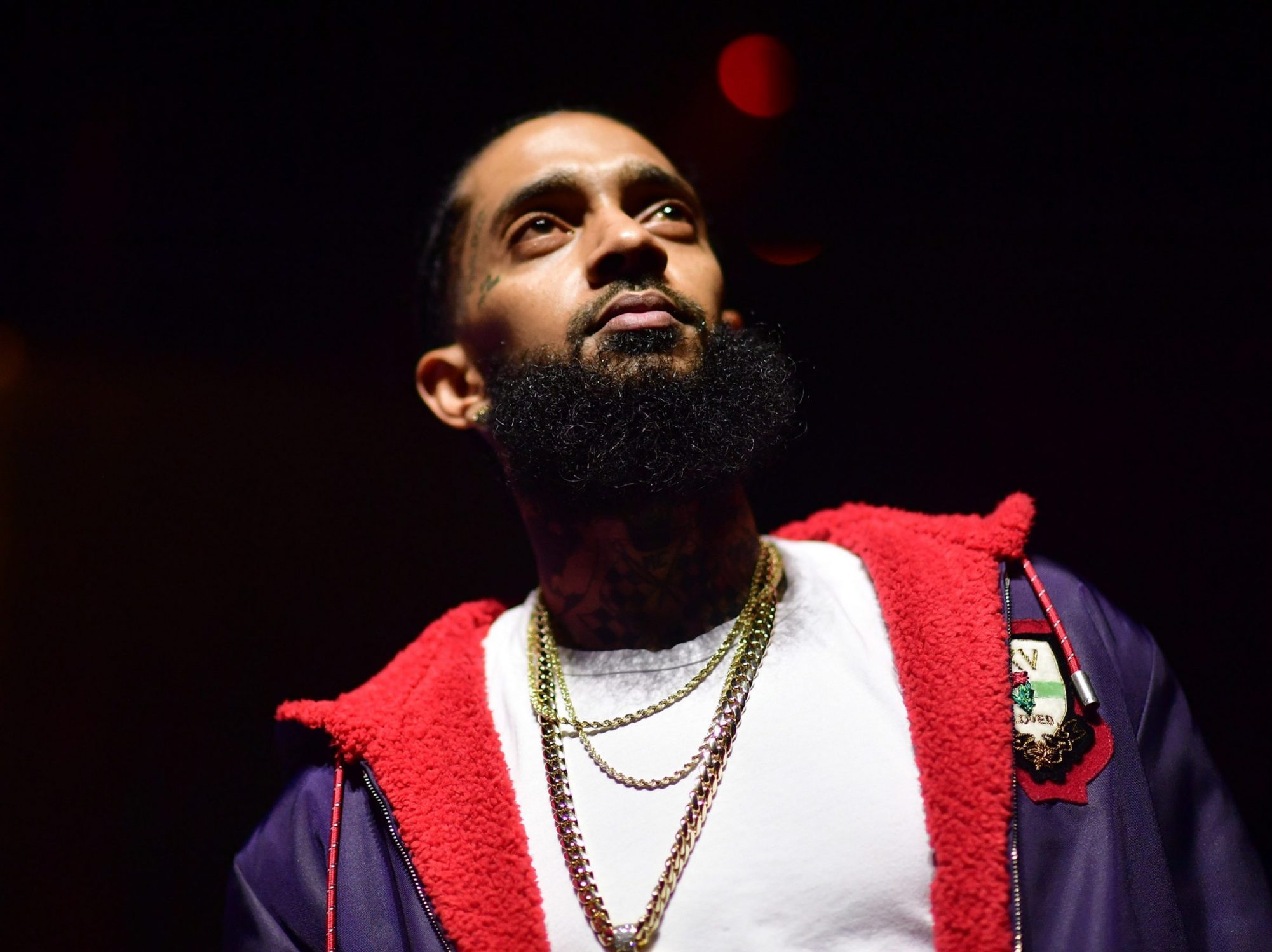 Last March, the assassination of Los Angeles-bred musician Nipsey Hussle at the age of 33 sent shockwaves through the rap world. While somewhat lesser-known than peers like Kendrick Lamar or Drake, Nip was a rapper's rapper, respected and esteemed by those who knew the scene best. His loss left a crater, a grief illustrated by the 20,000-strong crowd at his public memorial last spring by the Staples Center.
Last night, Deadline broke the news that Nipsey Hussle will soon receive another tribute, of a less ephemeral sort. Ava DuVernay has signed on to direct a documentary about the life and times of the rhyme-spitting luminary, and a bidding war concluded with Netflix holding the distribution rights.
While Deadline's article makes this all sound like the outcome of a hotly contested negotiation, DuVernay's return to Netflix hardly registers as a shock; she's buddied up with the streaming giant for the incarceration documentary 13th as well as the recent Central Park Five miniseries When They See Us. The as-of-now untitled film will be DuVernay's first return to nonfiction feature filmmaking since she released 13th back in 2016.
Nipsey Hussle had more street cred than anyone, preferring to do things the old-school way by flooding the market with a steady stream of mixtapes rather than devoting all his attention to a studio album. (His greatest claim to fame: Jay-Z bought 100 limited-edition copies of the tape Crenshaw at $100 a pop.) Nipsey also had a well-known entrepreneurial streak, sitting as a partner on the successful Marathon Clothing store in LA — a true renaissance man.
The most intriguing detail of the story may be that Nipsey Hussle's estate reached out directly to DuVernay to steward this project, having been impressed with her work in the past and her passion for Nip's legacy. As a vote of confidence for her skill and her authority on the subject, that's as good a place to start as any.
The post Ava DuVernay will honour Nipsey Hussle in a new documentary appeared first on Little White Lies.