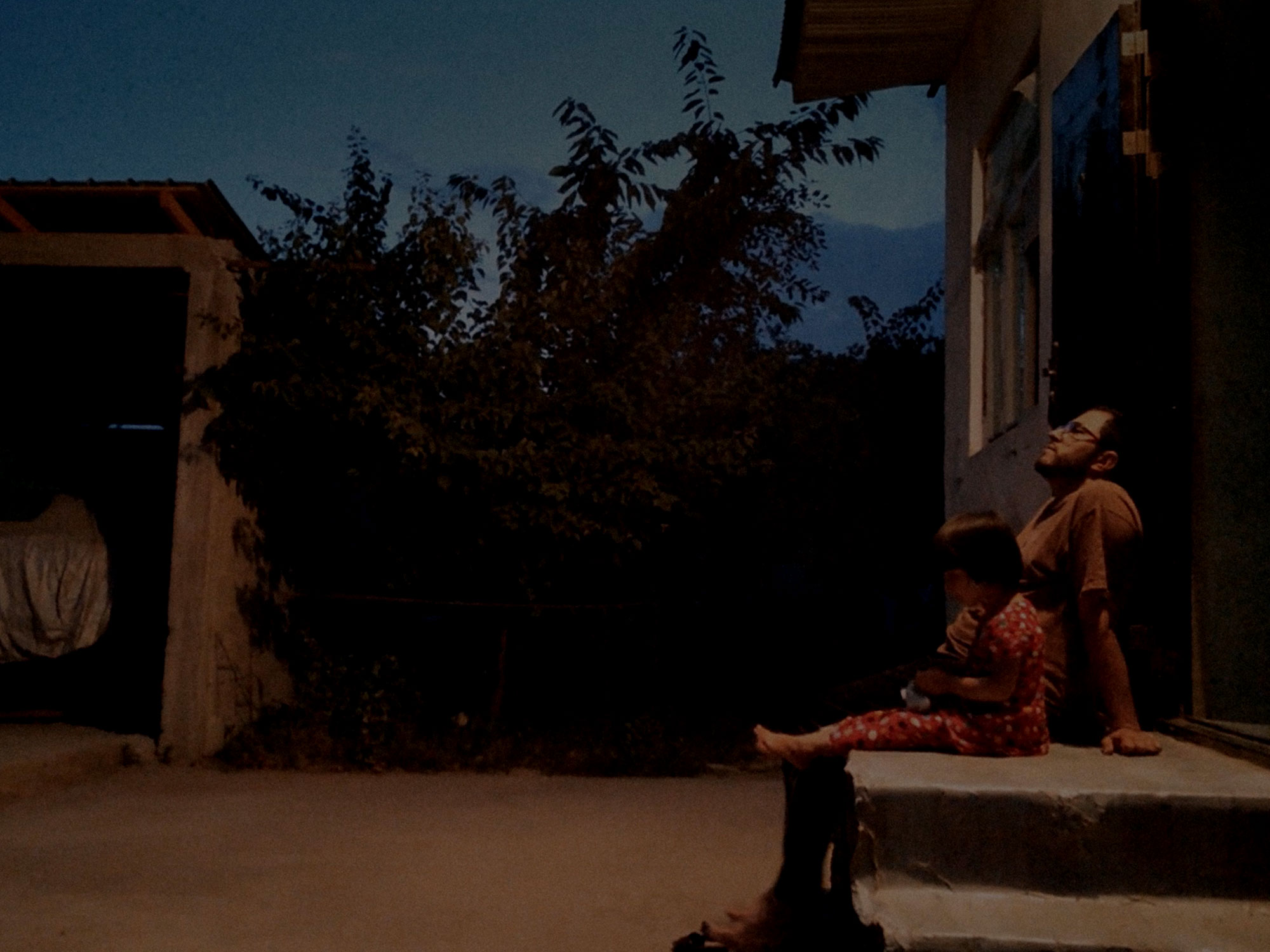 A bug-bear of this writer is how frequently the term "humanising" is rolled out to distinguish a film about marginalised people – as if, until 'X' film, it was widely unclear as to whether refugees or the homeless or whomsoever else were human beings. Sometimes this fault is baked into a film when its creator's only goal is to luxuriate in a subject's woes under the guise of performing a public service.
In any event, the refugee crisis is an ongoing fact of our world, and those on all sides of the industry should be past the point of marvelling that people forced to flee their homelands to survive are as worthy and complex as anyone else.
Midnight Traveler is an immersive documentary shot on three mobile phones by Hassan Fazili, and it exists on terms way beyond special pleading. It is a suspenseful adventure story, a psychological profile of a family on the run and, most poignantly, an intimate portrait of two young children adopting adult behaviours as a matter of survival.
Hassan Fazili is a filmmaker from Afghanistan whose work led to a Taliban bounty on his head. He, his wife Fatima, and two daughters, Nargis (eight) and tiny Zahra, sought asylum in Tajikistan where they lived for 14 months. The film begins in 2016 as they are being sent back to Afghanistan. They plot a new route to safety through Iran, then Turkey, then to whichever European country will have them. The film charts a 3,500 mile journey that takes three years because of the business of enforced waiting, living in detention centres with boundaries marked by barbed wire fences.
Midnight Traveler's intrigue lies in a breadth of tone which runs from high-stakes thriller in places, as Fatima weeps in fear after a trafficker threatens to kidnap Nargis and Zahra, to the joyfully lacerating qualities of a romcom in a domestic scene that features Fatima (also an artist) and Hassan debating whether being a filmmaker gives you a license to do whatever you want. There is a meta- textual commentary here that comes into its own later in a camp in Serbia.
Tiny angel Zahra has been missing for an hour and something has told Hassan to search the bushes. In a voiceover recorded later, he says he was thinking of pointing his camera at the bushes. Finding his daughter's corpse would create an extraordinary cinematic moment. By confessing this father-vs-filmmaker dilemma to the viewer, the splintered mentality nurtured by documentary-making is slammed home.
Wasting no time in trying to convince us that, 'Hey, we're humans!' Midnight Traveler allows plenty of space for its unique characters to fill the frame. Idiosyncrasy is central to this story – be it Nargis letting off energy with a wild dance to Michael Jackson's 'They Don't Care About Us', or footage of many feet pursuing a perilous route through the forest to cross yet another border. This is a film that evidences William Blake's "seeing the world in a grain of sand".
Hassan doesn't need to provide a grand framing device. You sense their powerlessness, you are embedded within it. There is no omniscient camera to take the audience away because there is no freedom of movement for the Fazilis.
The post Midnight Traveler appeared first on Little White Lies.