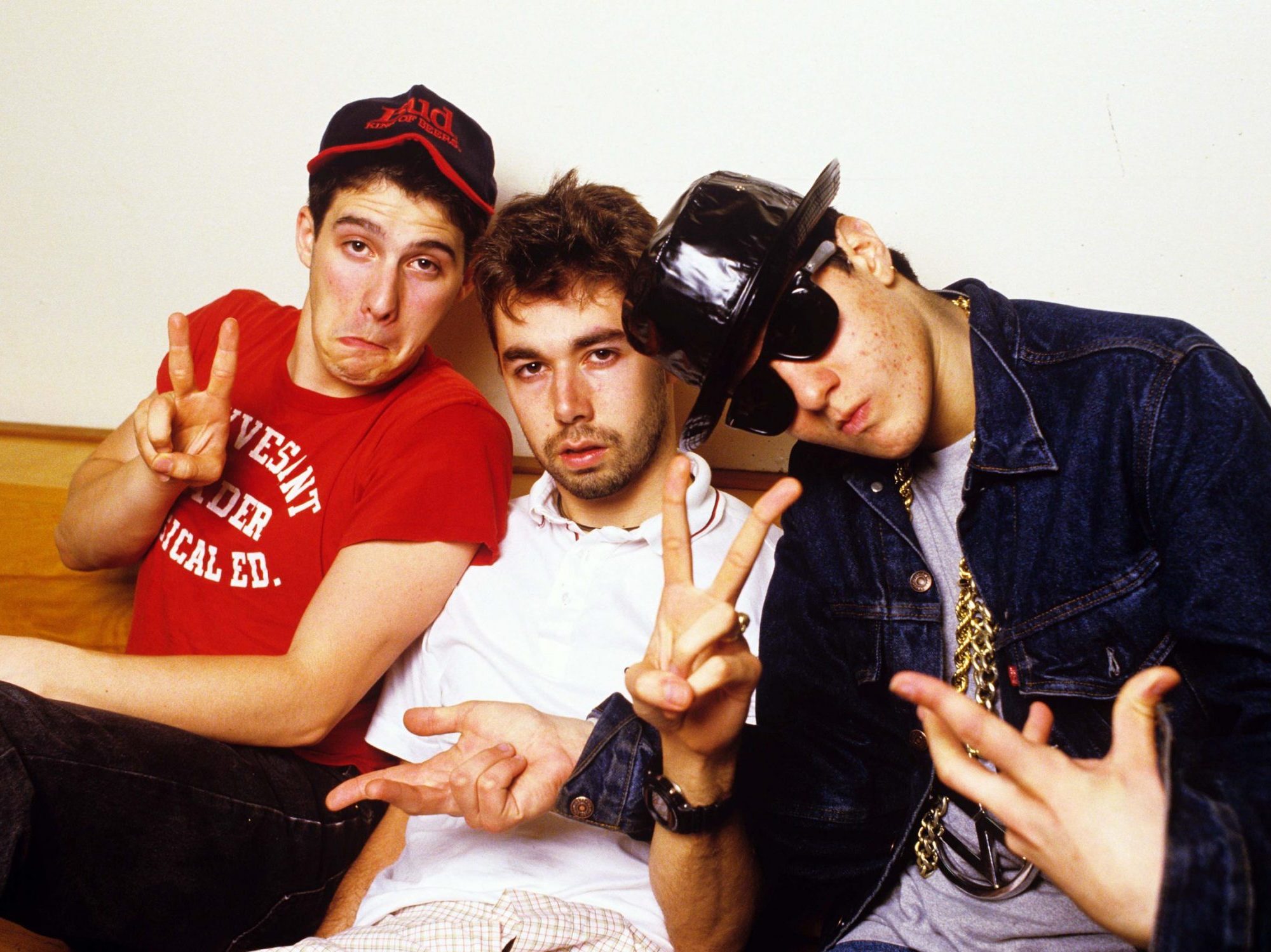 Hey ladies in the place, I'm calling out to ya – as well the gentlemen, and anyone invested in the work of Spike Jonze or the cinematic history of hip hop. The skate kid-turned-filmmaker fell in with the Brooklyn rap group just around the point when his first career pivoted into his second, setting off a decades-long collaboration that most notably brought us the masterpiece that is the Sabotage music video.
Now, the close bond between these men – their ranks sadly reduced by one, RIP to MCA – has brought us a feature-length documentary, as announced in a press release yesterday. Jonze directed the upcoming film entitled Beastie Boys Story, now set for a theatrical debut in April before heading to Apple TV+, and it sounds like the most in-depth and revealing look into this cultural phenomenon yet.
A sort of cinematic companion to the comprehensive Beastie Boys Book released in 2018, the film will examine the rise of the New York trio and their larger significance in the rise of DIY aesthetics, indie film, skateboarding, and of course, hip hop. They did everything differently and became instant legends for it, daring to be esoteric and goofy and stupid at a time when gangsta rap reigned as king.
Jonze contributed a typically tongue-in-cheek soundbite to the official press release: "I owe Beastie Boys a lot. One time, they pulled me out of a burning ship, and another time they helped me cheat on my college exam to get into Florida State. So, it was a real privilege to get to reunite with them and help them tell their story."
One can only hope that this undoubtedly deep backlog of incredible and questionably true anecdotes will get plenty of play in the film.
Jonze and living Beastie Boys members Mike D and Ad-Rock have all cultivated long and illustrious careers for themselves, but for a time they were the most exciting overgrown kids in the world. The film will hopefully capture that spirit, of being young and unsupervised and free to make the weird art you felt like making.
Beastie Boys Story comes to cinemas in the US on 3 April, then to Apple TV+ on 24 April.
The post Spike Jonze's Beastie Boys documentary is set for release this spring appeared first on Little White Lies.