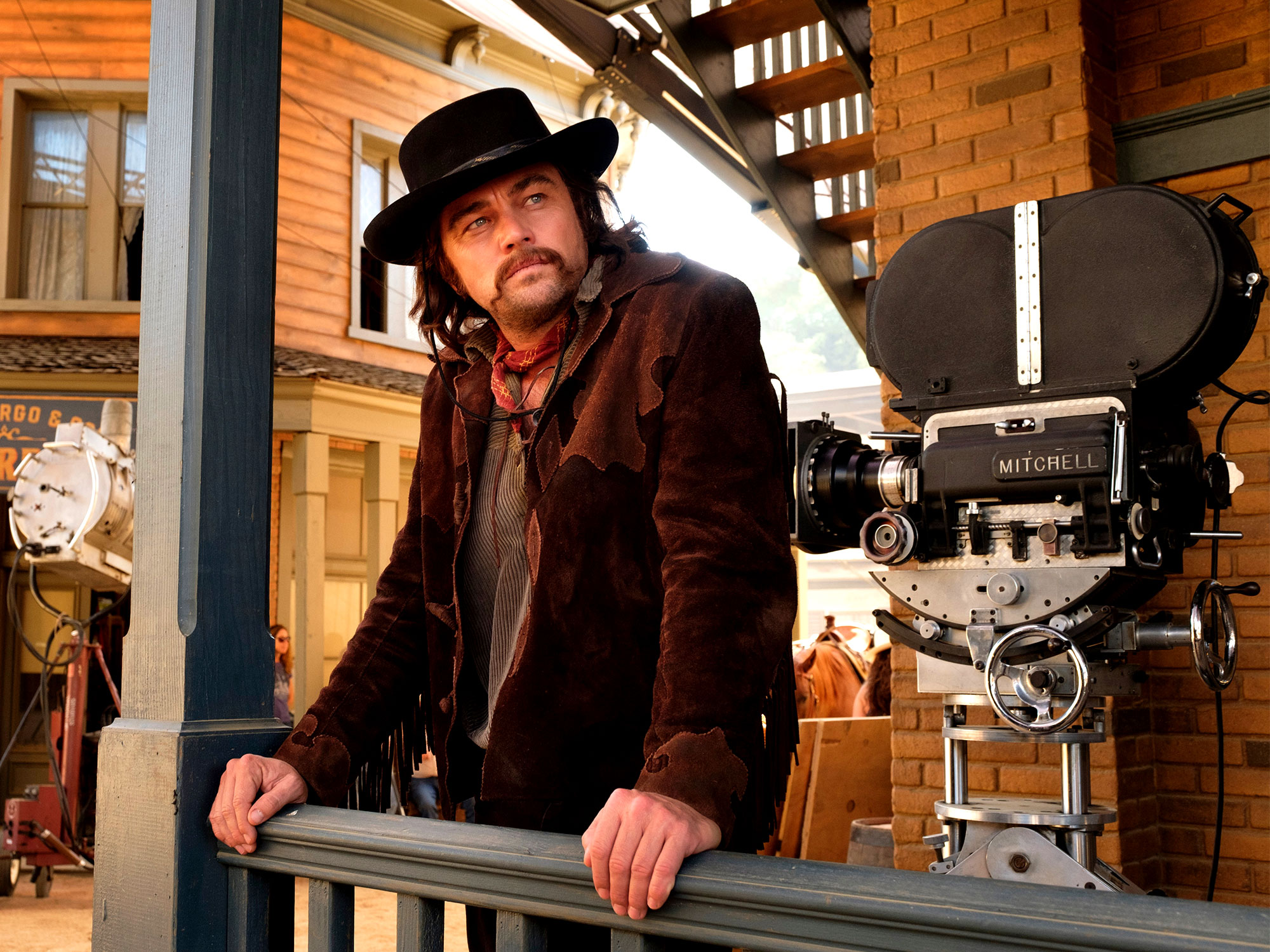 It was a common sentiment from viewers walking out of Once Upon a Time in Hollywood that they'd like nothing more than to just spend more time in Quentin Tarantino's immersive, seductive vision of '60s Los Angeles. Sip a whiskey sour, get a steak at Musso and Frank's, maybe catch a picture at the Cinerama – that's an escapism just as powerful as knights-and-dragons fantasy.
While time-travel remains commercially unavailable to the average consumer, fans will get another chance to step into this fiction with an upcoming directorial project from Tarantino himself. In a recent interview with Deadline, the filmmaker made passing mention of plans to realize a world within his world by actually creating some episodes of the fictitious Bounty Law.
That's the western serial TV show carried by lead Rick Dalton as gunslinger Jake Cahill, both men portrayed by Leonardo DiCaprio. In his characteristically obsessive fashion, Tarantino actually wrote half-hour scripts for five episodes of this show, and now intends on bringing them to life over what he estimates will be the next year and a half.
Tarantino says that he'd been watching similar shows in this vein, name-dropping Dead or Alive, Wanted, The Rifleman, and Tales of Wells Fargo, his interest particularly piqued by the concept of condensing a self-contained dramatic story into 22 minutes. In the respect that much of Quentin Tarantino's filmography seems like pretense for him to indulge in filmmaking modes long since past the zeitgeist, this ranks as an unsurprising development.
But in the respect that it would mean Tarantino shrinking his vision to fit the most compact vessel of his career, it's quite a surprise. It's been a long time since QT's done TV – take a free moment today to look up his episode of ER – and it'll be curious to see him fit his style to a smaller screen and briefer run time.
Whether DiCaprio will reprise his role as Rick Dalton as Jake Cahill, but at the very least, we can rest assured that Tarantino won't describe these episodes as "really more like a two-and-a-half-hour film."
The post Quentin Tarantino will direct the Bounty Law episodes he wrote for OUATIH appeared first on Little White Lies.