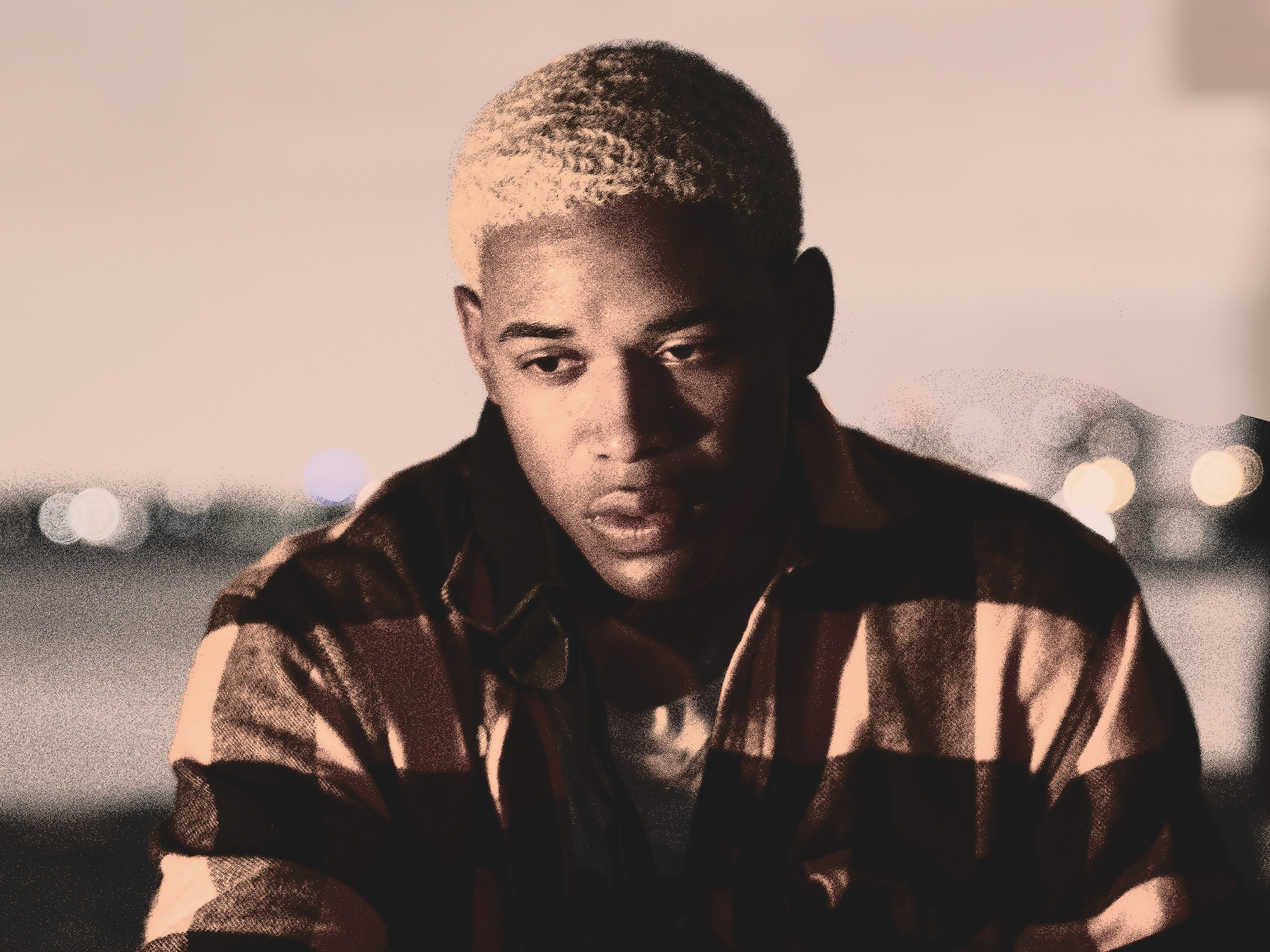 Kelvin Harrison Jr had an outstanding 2019. He kicked off the year with Luce, Julius Onah's psychodrama about race relations and privilege. The up-and-coming American star proves his worth in the title role, delicately walking the line between picture-perfect teenager and downright sociopath. Along with praise from peers and fans alike, the role has earned him a Spirit Independent Awards nomination.
Having been raised in a family of artists, Harrison Jr possesses a charisma that's hard to resist. In Waves, Trey Edward Shultz's melodramatic study of toxic masculinity, he plays Tyler, a confident athlete dealing with mounting tension from all fronts – his family, school, and girlfriend – until he reaches a violent breaking point, leaving behind his family to pick up the pieces.
Seemingly the poster-boy for black masculinity in 2019, Harrison manages to interminably subvert all expectations in every role he takes, challenging a world that is hell-bent on boxing young black men into insensitive, stereotypical constructs.
LWLies: How were you able to shift from such a focused, cunning performance in Luce to the unhinged, wild performance of Tyler in Waves?
Harrison Jr: I mean, I guess it sounds like a boring answer, but it's just doing the job as an actor. Both roles were very different in the way they were written. With Luce, it was very specific in terms of crafting a boy – we got a dialect coach to make sure his voice is very neutral and non-threatening. Luce always thinks before he speaks, so it's never just reactive. It's always with intention and purpose. But Tyler is the exact opposite. He leads with feelings first and I think even as an athlete, it's about being physical and doing the thing without necessarily trying to process what's actually happening.
So jumping into Waves, every moment was a feeling. I broke the script down into moods to pinpoint moments Tyler was feeling suppressed and how that led to his depression; and how his depression led to anger, and that kind of helped me navigate where I was in the movie, what was on the forefront of what Tyler was experiencing, and then keeping those experiences close to my chest in terms of the internal self.
How were you able to subvert expectations of what a black person can and should be?
With Tyler, it's allowing us the permission to be all and none of those things. In Waves we see a family that, on paper, is supposed to thrive: Tyler has a monster truck, his mom's a therapist, they have a great house, and everything is put together. But, internally, they're still carrying this burden that stems from centuries of slavery. We live in a world – in America, at least – where we are beaten down before we are celebrated. So what does that look like when Tyler's dad, Ronald, has that mentality of a man who maybe grew up seeing Martin Luther King thrive, to Obama coming to power and then suddenly, Trump is president?
How does he perceive the world, and how is he going to raise his son to make sure he's protecting him at all cost because he loves him so much? And when that psychology is passed down to his son, he starts to view the world from a place of fear. We're examining these boys for what their makeup consists of, in the world that they exist in, and how we can thrive within that and also still break down those boundaries.
Waves feels like a softer, more tender take on black masculinity than Luce.
Waves gives us the chance to be imperfect and vulnerable, and allows us to be all the things that no one says we are – but also all the things that they think we are because we're human beings at the end of the day. As artists we can only try; Julius does it really well with dialogue, Trey does it with heart. It was a gift to be able to play both of those people; that taught me so much about my own experiences as a black person.
But ultimately Tyler leans into those stereotypes. So how were you able to balance those stereotypes with Tyler's uniqueness?
For me the big difference is, it's not about judging but understanding his experience; how a person gets to that point. Which I think is also something that's not happening a lot in our culture per se. That's what I believe does not make him a cliché, because even though he falls victim to those stereotypes, he's still a complex human being. We're just trying to unpack what leads to the worst mistake of his life, you know?
You have an original song performed in the film. Coming from a musical background, is there any future for you in music?
I love that you know that. But who's to say… Honestly, that day on set I did not want to perform at all. Wrestling is Tyler's trigger, music is mine. But Trey made me do it, and Alexa [Demie] named it ['La Linda Luna']. It's a gorgeous song, and I did a rom-com musical [Nisha Ganatra's upcoming Covers] afterwards because I needed to lighten things up. So I guess you're right. Maybe music is in my future. Maybe my dad's been right all along.
Waves is released in cinemas 17 January. Read the LWLies Recommends review.
The post Kelvin Harrison Jr: 'Black people are beaten down before we're celebrated' appeared first on Little White Lies.