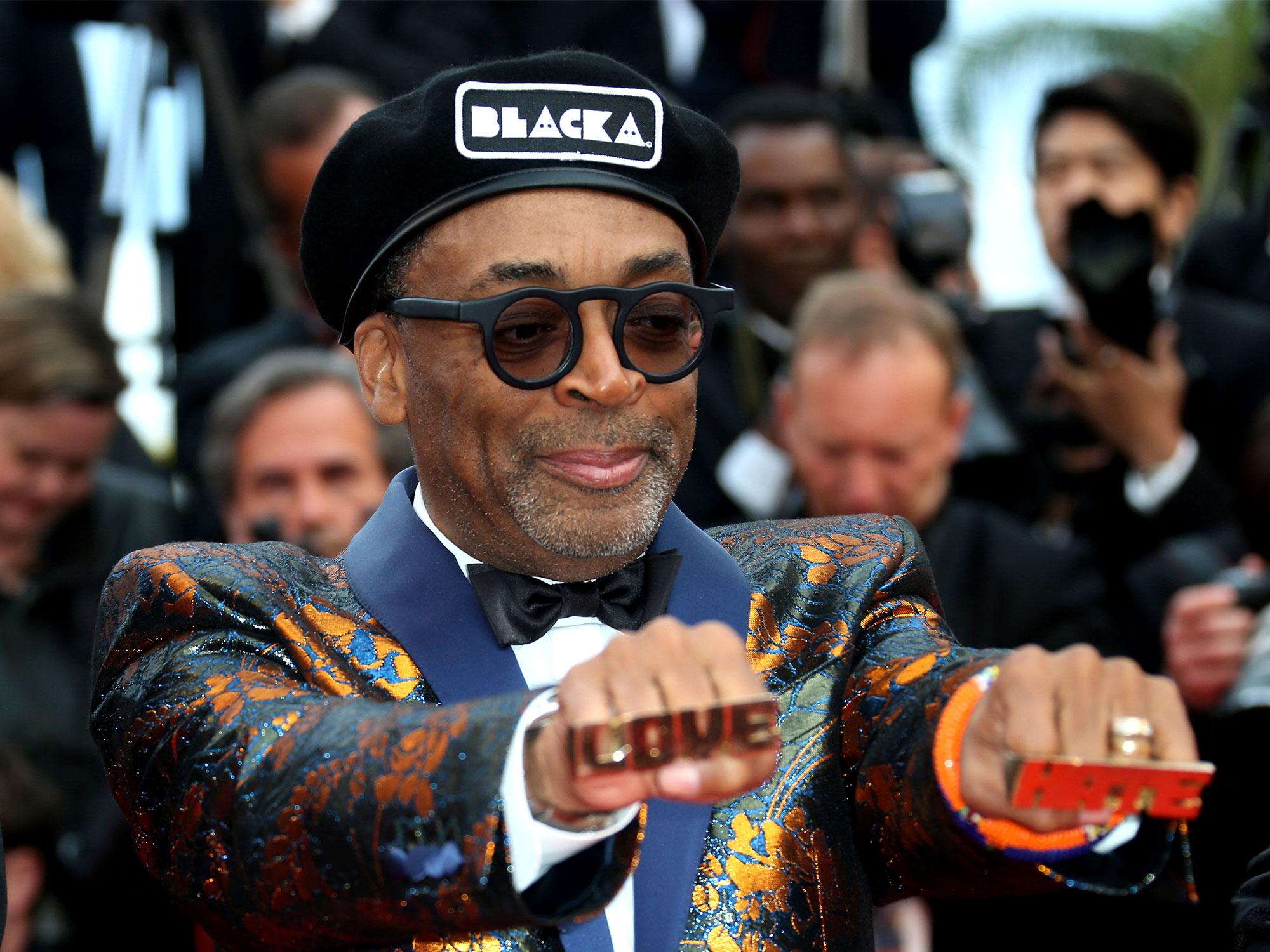 A hectic time, January, as movie types split their attentions between the impending Sundance Film Festival and the mad dash to the Oscar finish line. But for those of us who won't be schlepping out to Park City, and to whom an awards show that overlooks Adam Sandler means nothing, the next thing to look forward to would have to be Cannes.
While the 73rd annual Cannes Film Festival won't unveil its lineup for another few months, one major question mark has been resolved. The organisers today announced that the sitting President of the Competition Jury in 2020 will be Spike Lee, a friend of the fest who most recently took the Grand Prix in 2018 for his searing-yet-true buddy cop picture BlacKkKlansman.
As many were quick to note, he's made history right off the bat as the first-ever black artist to lead the Jury of internationally esteemed peers on the Croisette. At a time when every year brings renewed criticisms about the largely white and male profile of the festival, Lee's presence makes a decisive statement that Cannes head honcho Thierry Frémaux is looking to promote a spirit of diversity.
While the final slate of awards must be reached by some measure of consensus between the nine members of the Competition Jury, it's understood that those choices are at least in part an expression of the President's tastes. Lee's got a reputation as a guy who doesn't mince words, and who isn't shy when it comes to voicing his opinion – throw in a few more strong personalities, and we could have the most amusingly fractious Jury lineup since the Coen brothers nearly came to blows with Xavier Dolan in 2015.
If nothing else, the grandiloquent Lee can be counted on to drop a few memorable soundbites, and more over, he'll bring the spirit of Bed-Stuy to the stuffy banks of the Cote d'Azur. It'll be a refreshing change of pace to see the President strolling down the red carpet while rocking full-knuckle gold rings.
The Cannes Film Festival will take place from 12 to 23 May.
The post What can we expect from President Spike Lee at Cannes 2020? appeared first on Little White Lies.