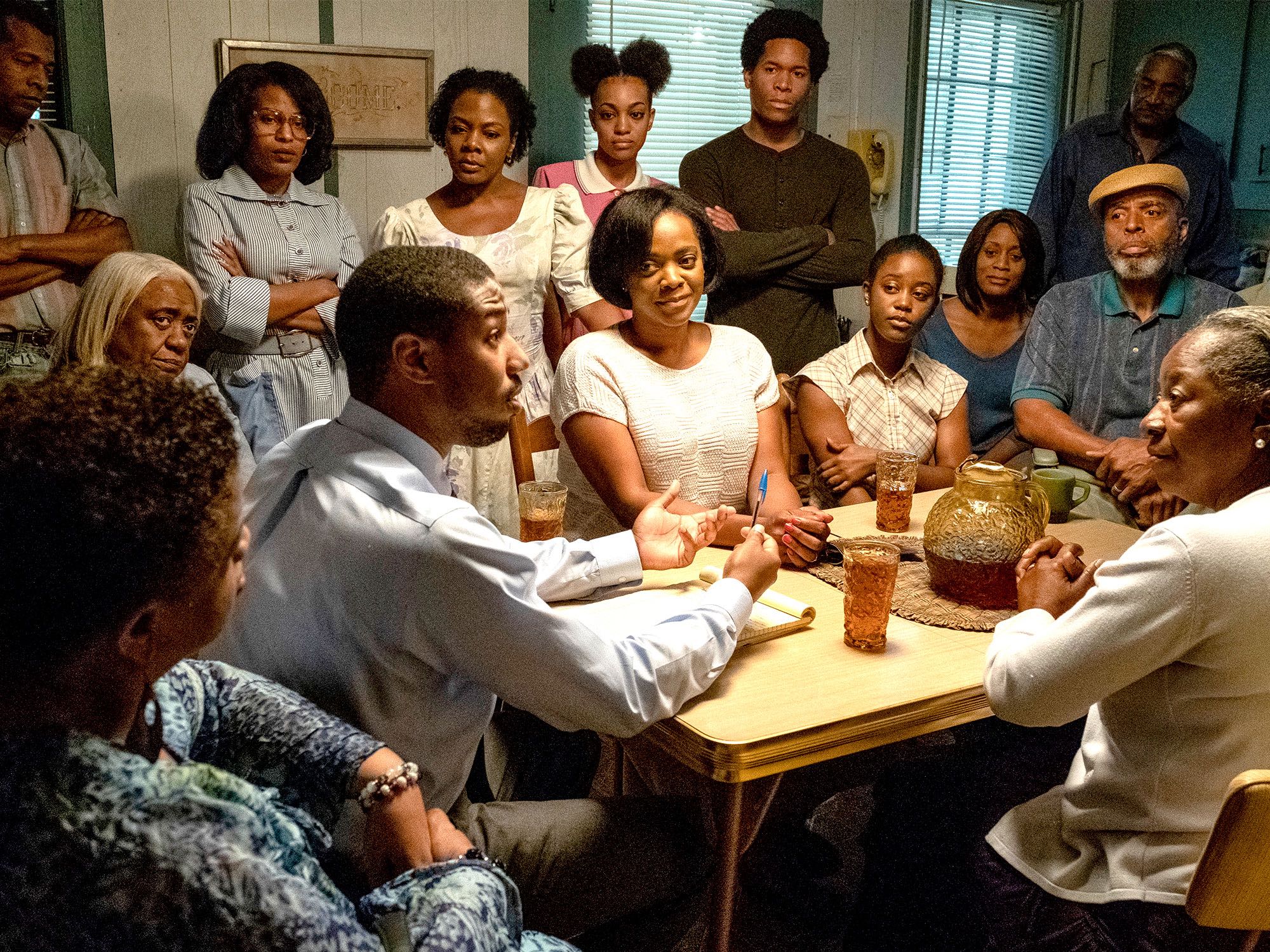 Walter McMillian spent six years on death row between 1988 and 1993 for a crime he did not commit. For almost the entire length of his sentence, attorney Bryan Stevenson worked on the case, trying to clear his client's name, until finally securing his exoneration.
As Destin Daniel Cretton's Just Mercy points out, McMillian shares a hometown with Harper Lee, and there are certain parallels between his case and Lee's novel 'To Kill a Mockingbird'. Perhaps the most damning point about this piece of trivia is how little the times had changed back then, and even to this day. Injustice continues to plague the American legal system, particularly for black inmates
There's no question that Stevenson, who founded the Equal Justice Initiative, is a remarkable figure, and more than worthy of having his story told on the big screen. He's played by Michael B Jordan, while Jamie Foxx takes on the role of McMillian, initially sceptical of Stevenson, who requests to represent him despite being a fresh-faced and perhaps slightly idealistic recent graduate.
There's a good rapport between the two, though going up against an old pro like Foxx, Jordan doesn't always keep pace. Foxx makes acting look effortless; Jordan seems more self-conscious.
While there's no disputing the urgency of the subject matter, and the real-life Stevenson's contribution to the legal system, Cretton's earnest biopic plays it safe, turning the remarkable source material into a run-of-the-mill courtroom drama, lacking the spark which made his directorial debut Short Term 12 feel so exciting.
We never gain much of a sense for who Stevenson is or what motivates him beyond the pursuit of legal justice, and Cretton makes no attempt to deviate from a familiar prestige drama template. This is even more blatant when one has seen Chinonye Chukwu's Clemency, a remarkable, devastating film on a similar subject.
The post Just Mercy appeared first on Little White Lies.