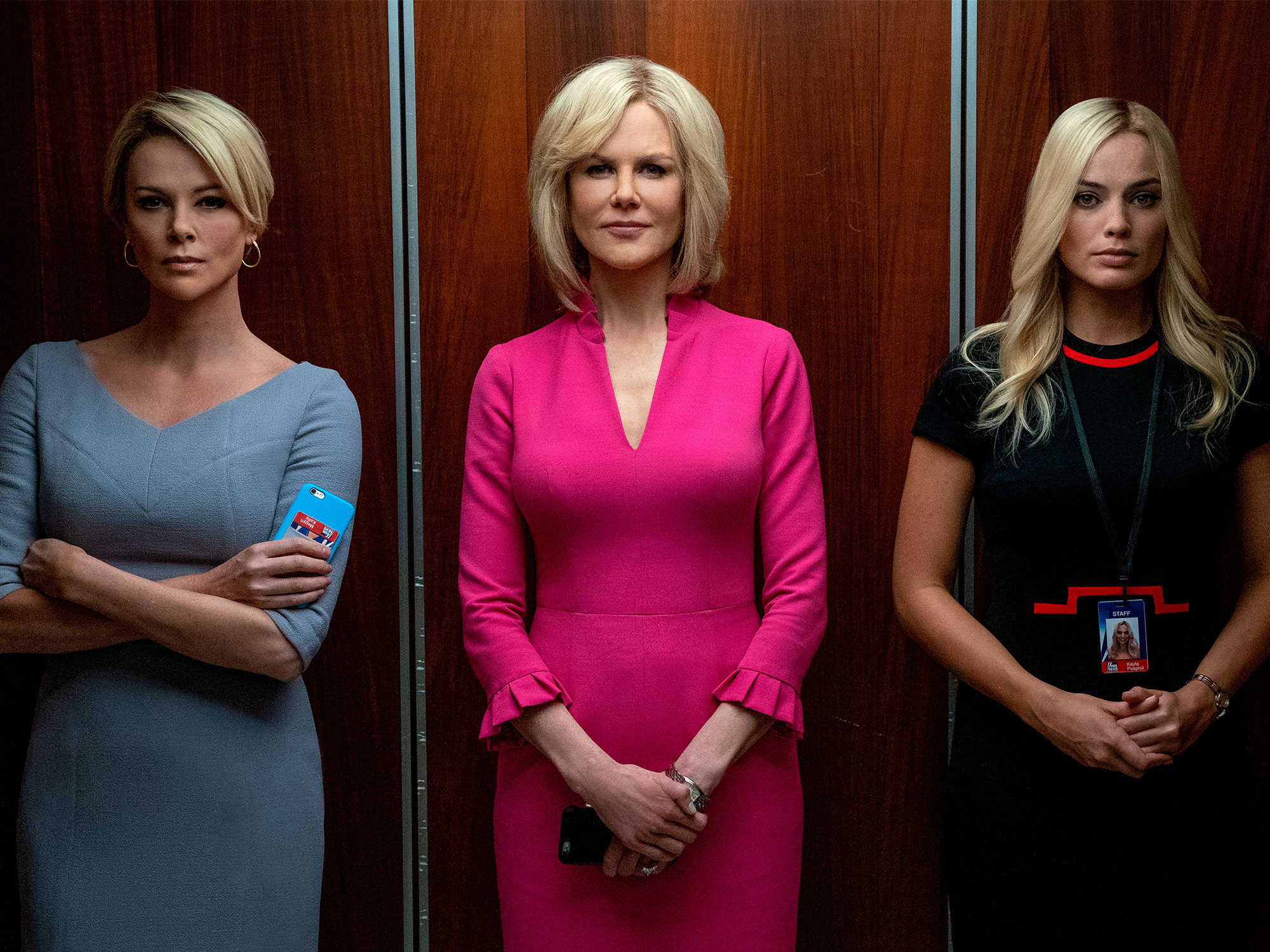 As the theme of social justice has become sufficiently topical to bring audiences into cinemas, there has been a glut of films with a single issue as their hook which misrepresent every other political reality, and then hide behind that single issue's gravity with a self-important shrug. Welcome to the most heinous of offenders, Bombshell, directed by Jay Roach of Meet the Fockers and Austin Powers: International Man of Mystery fame.
Brandishing the narrative figleaf of 'women standing up to a powerful sex offender,' this piece of hot trash soft-pedals the racist, homophobic, Republican-propaganda-machine that is Fox News, airbrushing the politics of its female news anchors so that they can scan as straightforward, ass-kicking heroes.
The film is based on real events: in 2016, Gretchen Carlson sued her former boss, the chairman of Fox News, Roger Ailes, saying she was forced out of the company after refusing his sexual advances and that he was a serial harasser. Ailes denied it but, as more women came forward, including – crucially – star anchor Megyn Kelly, the untouchable Goliath began to topple.
Charles Randolph's screenplay centres on Kelly (Charlize Theron) during the 'will she/won't she go public' period of her career, as she weighs up whether to join Carlson (Nicole Kidman) in going on the record. A third blonde bombshell is an invented character, Kayla (Margot Robbie), Ailes' newest, shiniest victim, whose arc tails off into nothingness once she has fulfilled her function of being harassed.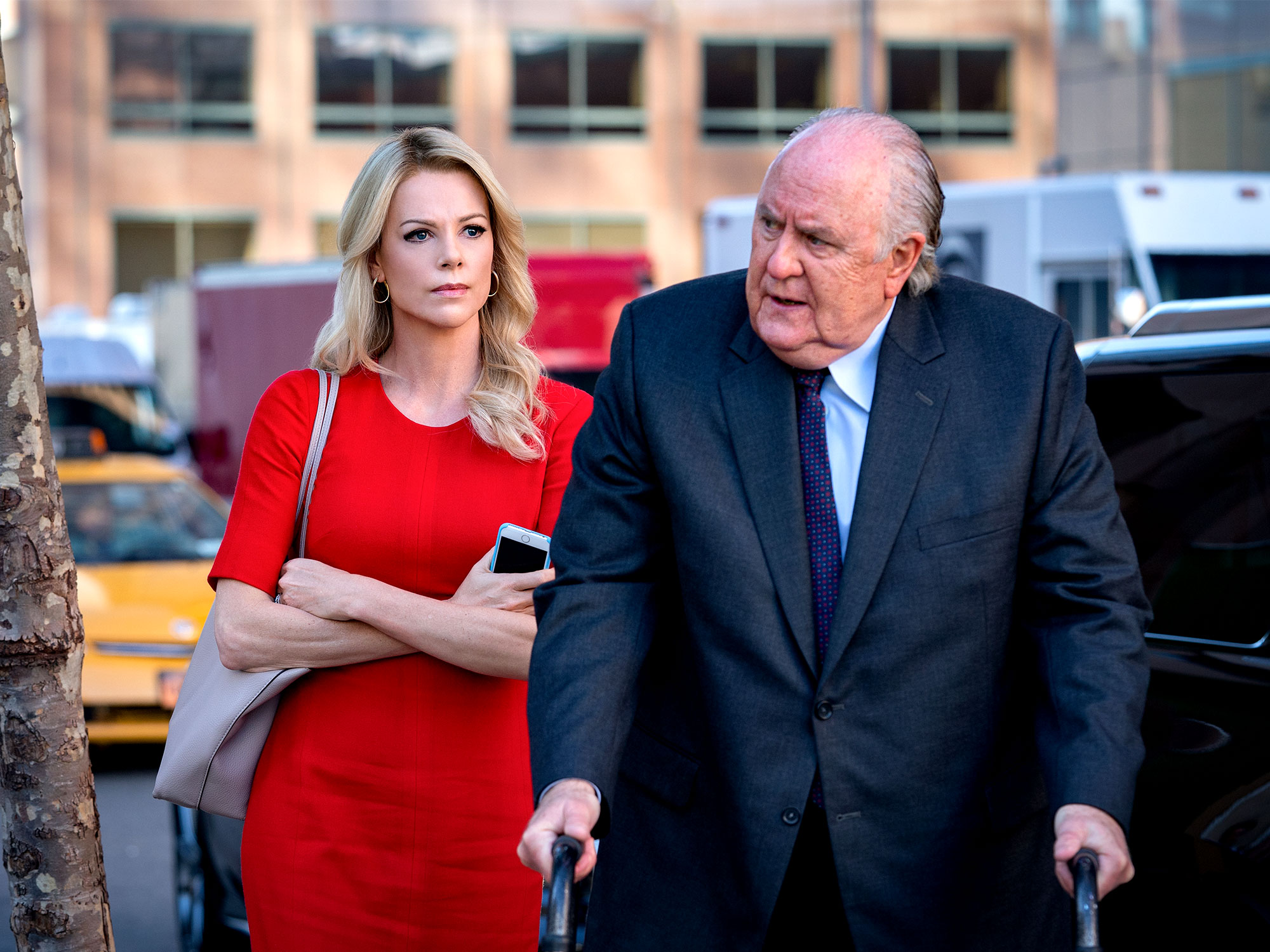 Bombshell stakes its hand on amassing an A-grade cast and resculpting them with the use of prosthetics and make-up. John Lithgow is just about visible, drowning as he is in an Ailes-sized fat suit, Malcolm McDowell is a pudgy-faced Rupert Murdoch, Richard Kind is Rudy Giuliani and Kate McKinnon is Kayla's deskmate at Fox – a Hillary-voting lesbian whose arc also tails off after a few lukewarm gags and a clumsily-handled act of cowardice.
Furthermore, the script has no idea what to do with Carlson once she has blown the whistle. To wit: scenes of Kidman receiving dramatic phone calls while furiously riding an exercise bike.
In the main, though, this is Theron's show, and while it is a pleasure to watch her committing fully to every moment, there is no sense of interiority to her – nor to anyone. Roach's ambitions extend to drumming up a 'you brave girls!' tone, with each cast member tasked with bringing their all to whichever one note they have been allocated within this tin-eared symphony.
A laughably disingenuous moment designed to place Fox News within the wider culture takes place when a shopper recognises Carlson in the supermarket and tries to shame her for her work on Fox. The film snootily sides with Carlson who tells her heckler that a mark of someone's worth is how they treat people who disagree with them.
It is this scene that shows how obstinately unwilling Bombshell is to add moral ambiguity to its real, flawed women, a quality that undermines its entire thesis: if it has to work so hard to make these women heroes then it clearly feels that being sexually harassed isn't an inherently sympathetic position.
The post Bombshell appeared first on Little White Lies.