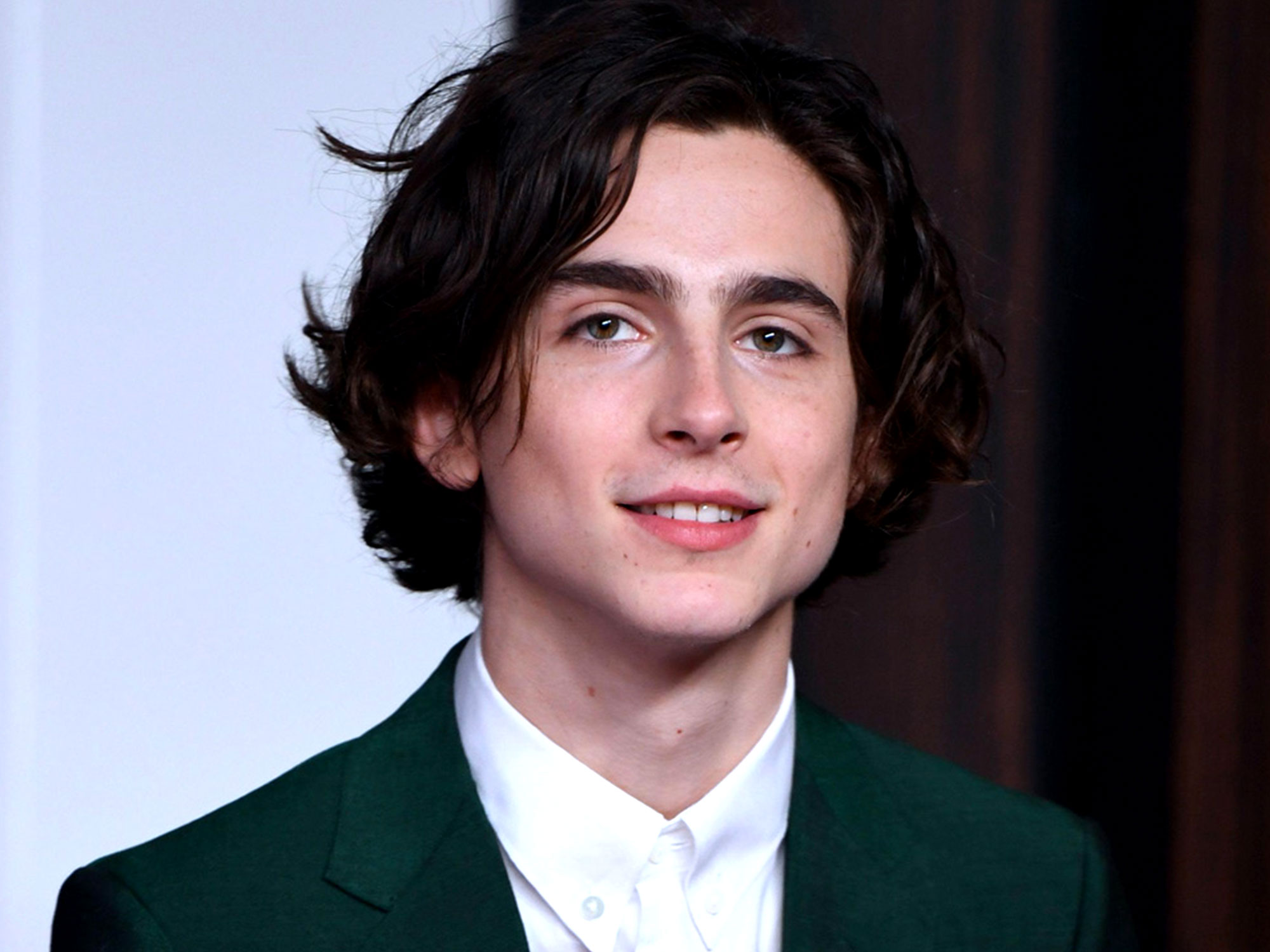 Timothée Chalamet got his big breakout roles in Call Me By Your Name and Lady Bird, the latter of which cast him as the pseudo-intellectual Howard Zinn-reading Kyle. He was a natural fit for the aloofness, the playful antagonism, the reluctant heartthrob quality — all of which have prepared him for the next major challenge of his career.
He's in talks to bring that rock star/poet energy to the role of Bob Dylan in a new movie for James Mangold, according to an enticing new item from Deadline. The film remains untitled as of now, but the bulletin refers to the film as being known around insiders as Going Electric.
The title refers to the particular focus of the film, which joins Dylan in 1965 at the height of the folk movement's popularity. He was at the forefront of the genre, but scandalized his fans by shifting to electric guitar with his performance at the Newport Folk Festival. He created the sort of uproar that has always amused Dylan, daring his fanbase to keep up with him as he embraced the sound of the future.
The role comes with a lot of baggage, as Chalamet will compete with the six actors who previously portrayed Dylan to perfection in Todd Haynes' experimental biopic I'm Not There. That unusual approach to biography was so impressive for the sheer breadth of Dylan's life that it covered, from his earliest childhood to the grips of old age; Chalamet will have to distinguish his take on the Nobel laureate from that of Cate Blanchett, who earned an Academy Award nomination for tapping into this same period of Dylan's life.
While it may be a good fit for Chalamet, it's a surprising gig for Mangold to take, having established himself in the action world as of late with the superheroics of Logan and the adrenaline-charged racing of Le Mans '66. How many roads must a genre auteur walk down before he may call himself a prestige director of Oscar-destined biopic fare?
The post Timothée Chalamet will play Bob Dylan in a new James Mangold film appeared first on Little White Lies.