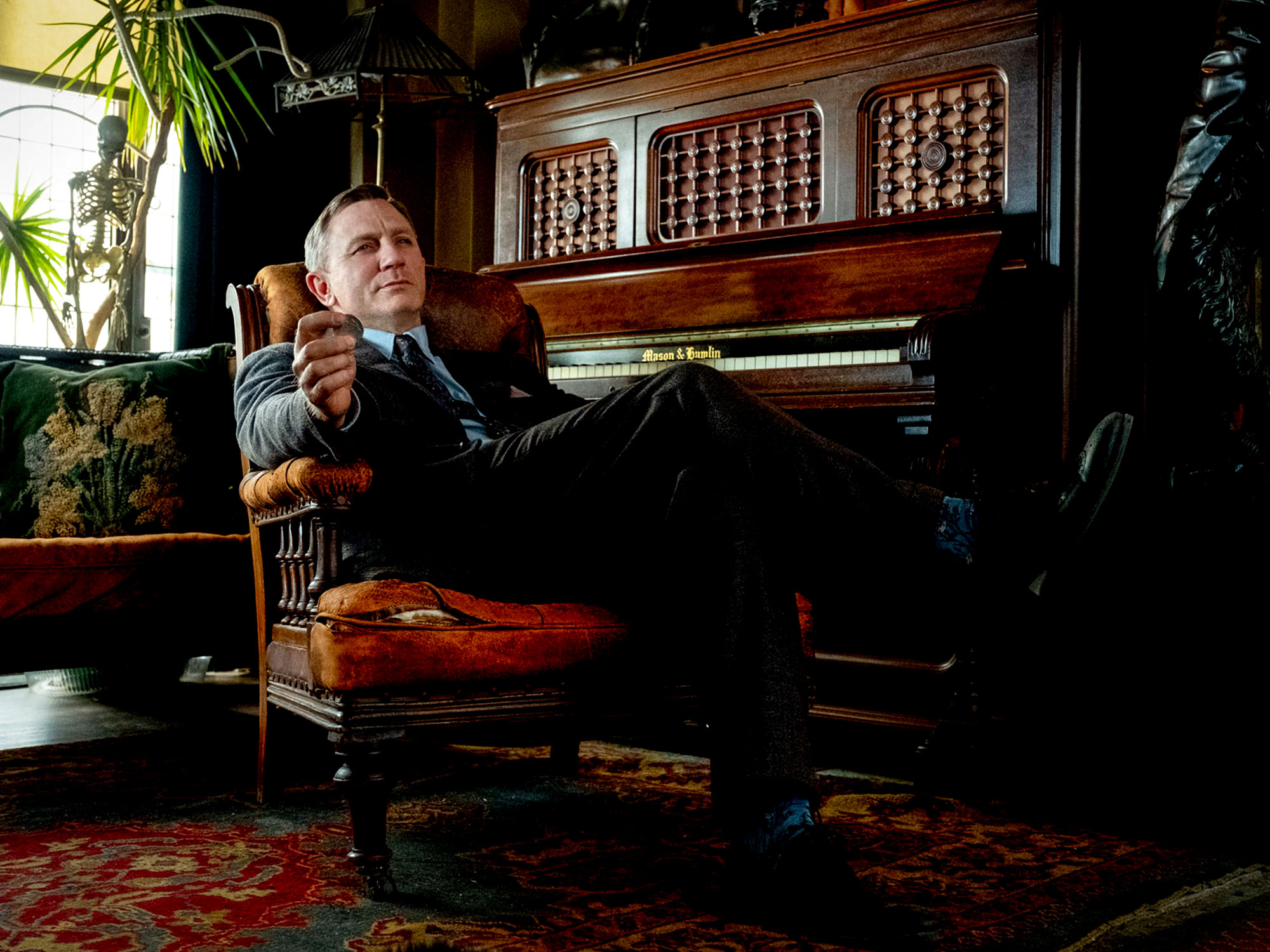 Despite having been done dirty in a general sense by the latest installment in the Star Wars franchise, Rian Johnson represents one of the major success stories of Hollywood in 2019.
His latest feature Knives Out attained that rare combination of box-office supremacy (the $40 million production has racked up $250 million in worldwide grosses) and critical adulation, even netting three Golden Globe nominations for the film and its stars Daniel Craig and Ana de Armas.
Though they got shut out at last night's ceremony, at least Craig has something to smile about this morning: The Hollywood Reporter ran an item last night announcing that Craig would reprise his role of sleuth extraordinaire Benoit Blanc in a sequel to Knives Out, as the unofficial leader of CSI: KFC endeavors to crack a new case. At a time when pre-existing IP reigns as king, there's something heartening about seeing an original-concept project succeed on those same terms.
Better still, this upcoming project will have the secret weapon that made this past fall's film sing in returning writer-director Johnson. The THR item quotes him as wanting to strike while the iron is hot, with plans to complete an already-in-progress screenplay in time to shoot quickly over the coming year.
It's a curious development, considering that last we checked, Johnson was still on the hook to possibly helm a future Star Wars trilogy. The shall-we-say contentious release of The Rise of Skywalker may have complicated those plans, however; I cannot profess to know the inside contours of show business, but if I was Rian Johnson, I would not want to make a Star Wars movie right now.
All the better for what we can only assume will be titled Knives Out 2: Knives In. It came as a palate-cleanser for the cinematic calendar, a refreshingly light yet substantive story wedding raw entertainment value with thoughtful commentary – the kind of thing that the dream factory should be giving us with far more frequency.
A second serving would be the uncommon type of franchising that feels genuinely motivated by the people's demand for more, rather than a studio's hope to grab another fistful of cash. Maybe the next one could be set on a train?
The post Benoit Blanc will return in a sequel to Knives Out appeared first on Little White Lies.