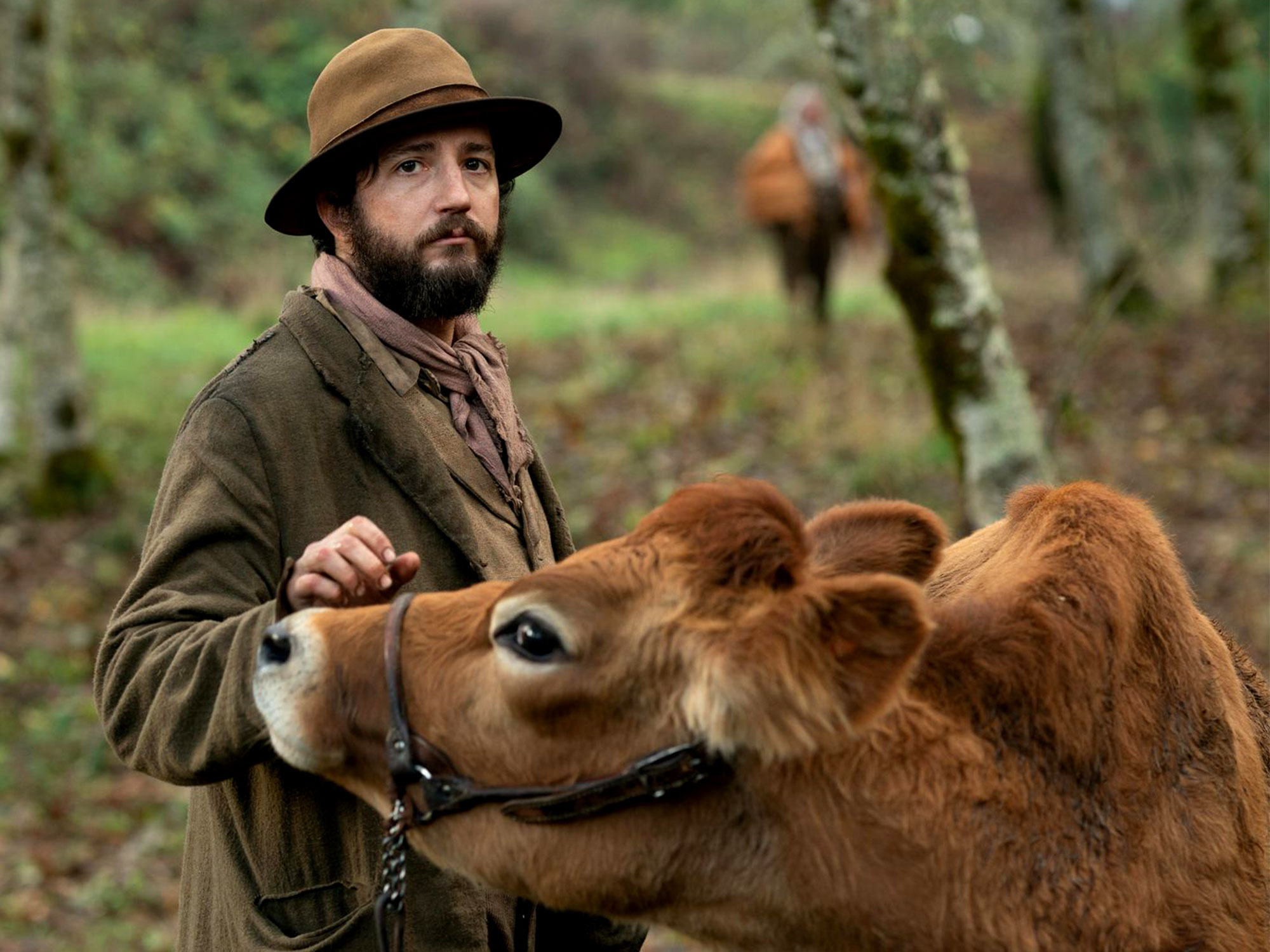 Now that you've read the first part of a 2020 preview, here are 30 more upcoming releases we think are worth getting exciting about over the next 12 months.
31. First Cow
Released 6 March
The next film from one of America's greatest filmmakers sees 19th century fur-trappers embark on a voyage from Oregon to China and back. Kelly Reichardt's heartbreaking Certain Women was one of the standout films of 2017, and her return to the West for the first time since 2010's Meek's Cutoff is cause for celebration.
32. Stillwater
Released TBA
After his remarkable directorial effort in Spotlight, Tom McCarthy's drama Stillwater revolves around a father who travels from Oklahoma to France to help his daughter (Abigail Breslin) who has been accused of murder. Who's ready to see Matt Damon take on the breaking-bad father-type role? We sure are.
33. Ema
Released TBA
Pablo Larraín, director of the unconventional biopic Jackie, returns with a completely fresh and exigent abstract vision of the modern family. Ema tells the story of a couple dealing with the consequences of an adoption gone wrong as their relationship falls apart. This sultry, enigmatic and mysterious noir may be the Chilean's most hopeful film to date.
34. Godzilla vs Kong
Released 13 March
Released 58 years after the original King Kong vs Godzilla, director Adam Wingard's adaptation reversed the order of the names. The height difference between the two monsters is something the production crew claim to be aware of; in Kong: Skull Island it was explicitly stated that the great ape is still growing. Wingard also stated that in contrast with the original ambiguous ending, this adaptation will have a clear winner.
35. Blonde
Released TBA
Knives Out and No Time to Die star Ana de Armas is on a roll. She plays Norma Jeane in director Andrew Dominik's biography of tragic screen icon Marilyn Monroe. Although the script contains little dialogue, Dominik has described the film as an avalanche of images and events. We think Marilyn would approve.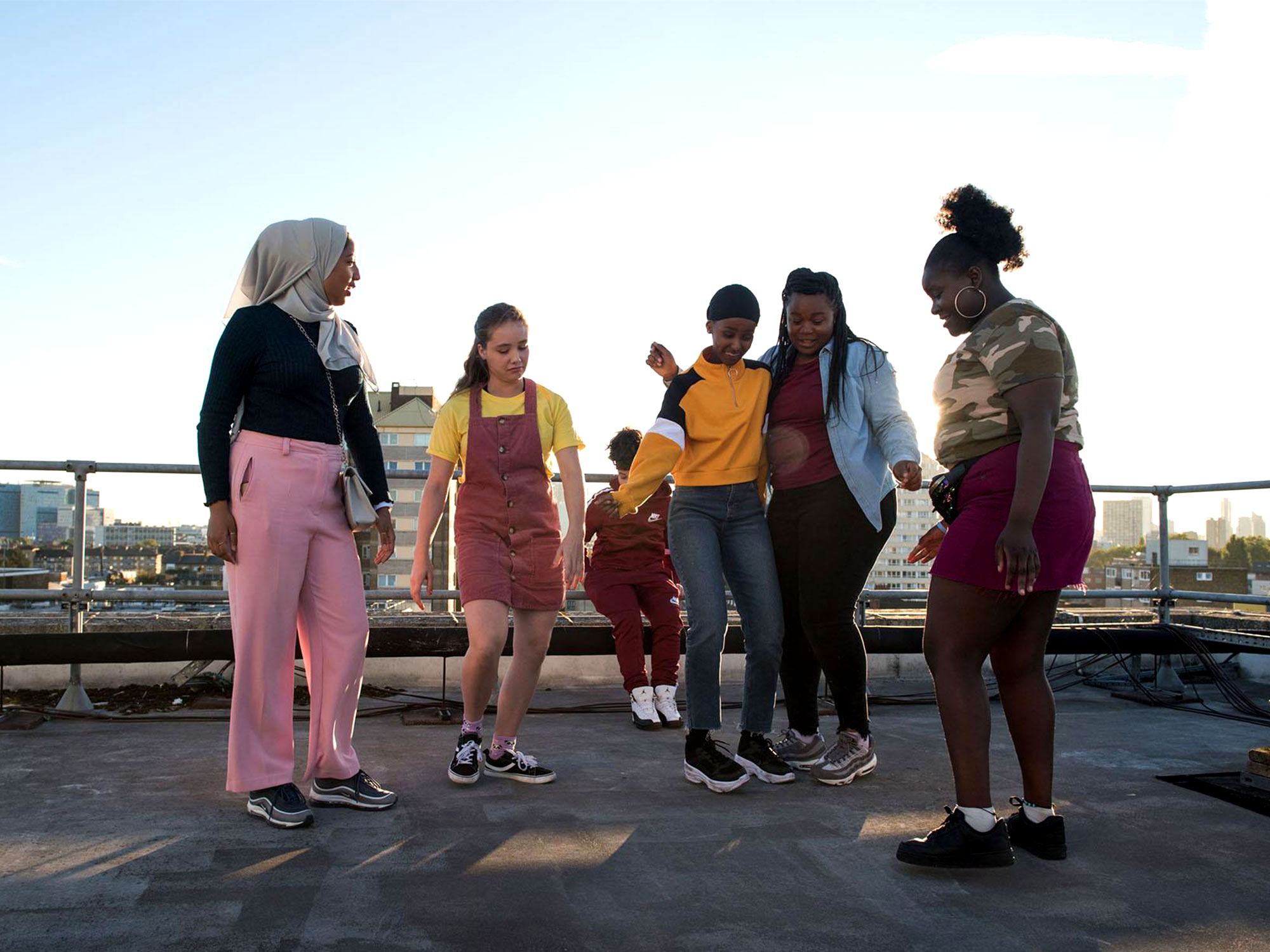 36. Rocks
Released 24 April
Suffragette director Sarah Gavron delivers a powerful portrait of resilience in her upcoming drama. Rocks is a heart-rending coming-of-age drama about the risks of losing innocent youth to the harsh adult lifestyle, but it remains a natural and ultimately optimistic portrayal of teenage relationships.
37. The Many Saints of Newark
Released 25 September
Game of Thrones and Sopranos director Alan Taylor returns with a crime drama about the formative years of New Jersey gangster Tony Soprano. The film is called The Many Saints of Newark because it revolves around Dickie Moltisanti, Christopher Moltisanti's father. In English Molti Santi translates to many saints.
38. I'm Thinking of Ending Things
Released TBA
There's original, there's unconventional, and then there's Charlie Kaufman. The thinking person's dramatist has cast Jessie Buckley as a woman who while figuring out how best to end her relationship begins to rethink her life. If like us you were deeply affected by Anomalisa and Eternal Sunshine of the Spotless Mind, you won't want to miss this one. To sweeten the deal, Jesse Plemons co-stars.
39. Let Them All Talk
Released TBA
Steven Soderbergh makes films very quickly and we remain desperate to see them. Although the plot is not revealed yet, drawing from this gentleman genius's previous work, we can expect it to revolve around the flow of capital. One thing we do know about this project is that filming took place on board the ocean liner Queen Mary 2 on a transatlantic journey between New York and Southampton.
40. The Souvenir: Part II
Released TBA
From Joanna Hogg comes the intriguing sequel to The Souvenir, her beautifully-crafted and intimate study of a complicated relationship between a student and a loving but damaged man. As Robert Pattinson dropped out due to conflicting schedules, Hogg has re-written his character and split it into two distinct parts, now played by Harris Dickinson and Charlie Heaton.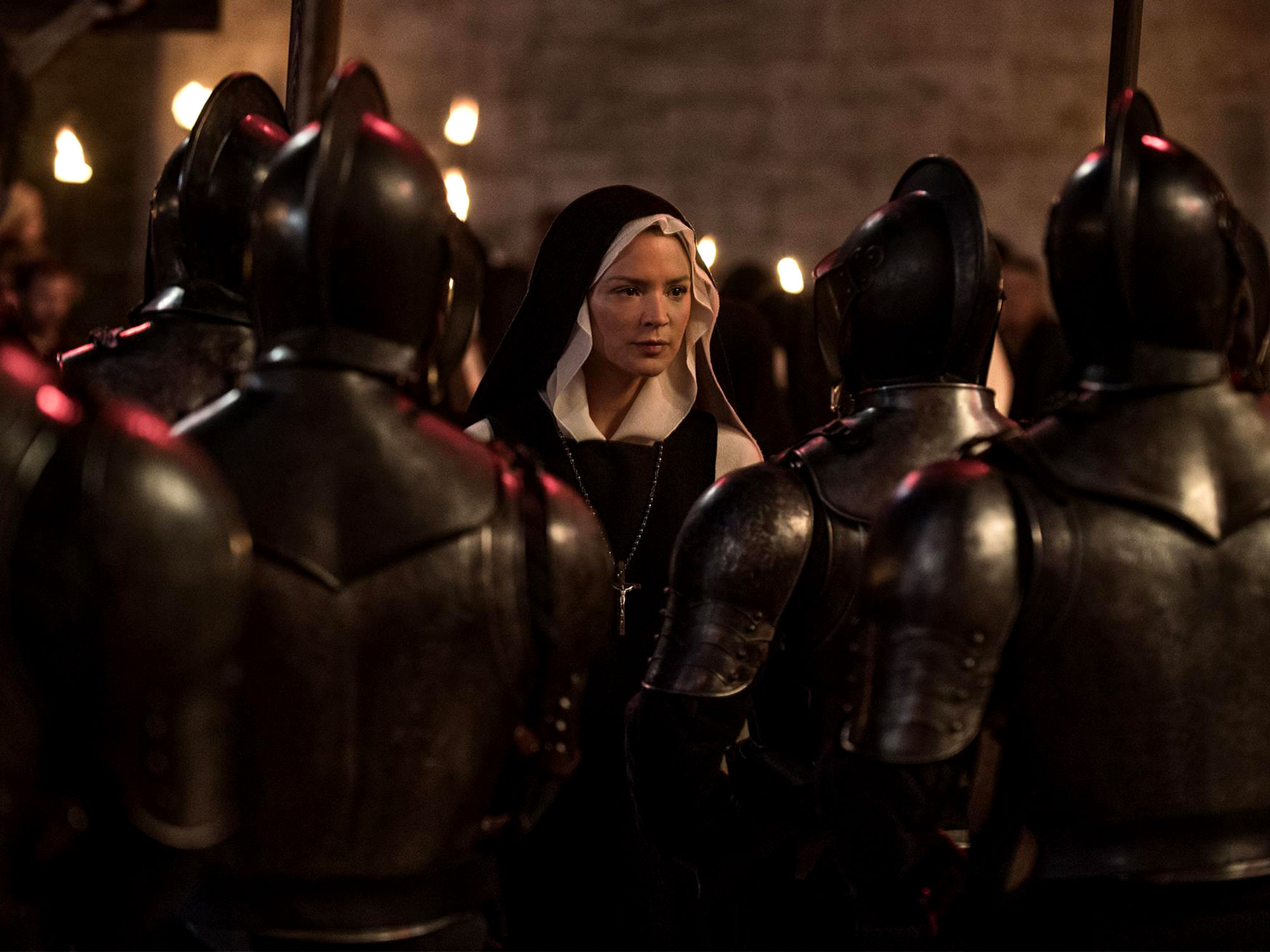 41. Benedetta
Released TBA
The bombastic director of Starship Troopers and RoboCop had audiences on the edge of their seats in 2016 with Isabelle Huppert vehicle Elle. Paul Verhoeven's next project is set in 17th century Italy and follows a nun coming to terms with her repressed sexual orientation despite the restrictions of religion and society. Adapted from the Judith C Brown novel of the same name, Charlotte Rampling stars in the lead, with 120 Beats per Minute's Jeanne Lapoirie on DoP detail.
42. Lost Girls
Released TBA
Documentary filmmaker Liz Garbus helms her debut narrative feature based on Robert Kolker's true crime novel. Lost Girls presents the first detailed look at the shadow world of escorts in the internet age, where making a living is easier than ever and the dangers remain all too real. Amy Ryan, Thomasin McKenzie and Gabriel Byrne star.
43. Enola Holmes
Released TBA
Imagine Sherlock Holmes with muscles and an iconic female detective and you've got yourself the new film adaptation of the legendary Enola Holmes. Henry Cavill will star alongside Hollywood sweetheart Millie Bobby Brown. Killing Eve's Harry Bradbeer directs with His Dark Materials writer Jack Thorne on script duties. The world can't wait for an iconic female detective.
44. The French Dispatch
Released TBA
Wes Anderson's comedy-drama revolves around a love letter to journalists in a fictional 20th century French city that brings to life a collection of stories published in 'The French Dispatch' magazine. Timothée Chalamet, Léa Seydoux, Jason Schwartzman, Saoirse Ronan, Elisabeth Moss, Kate Winslet, Tilda Swinton, Bill Murray, Willem Dafoe and Benicio Del Toro all star.
45. Cherry
Released TBA
Bill Skarsgard and Tom Holland star in Cherry, a drama directed by the Russo brothers based on Nico Walker's bestselling novel with the same name. An army medic suffering from post-traumatic stress disorder develops a drug addiction that puts him in debt, pushing him to become a serial bank robber.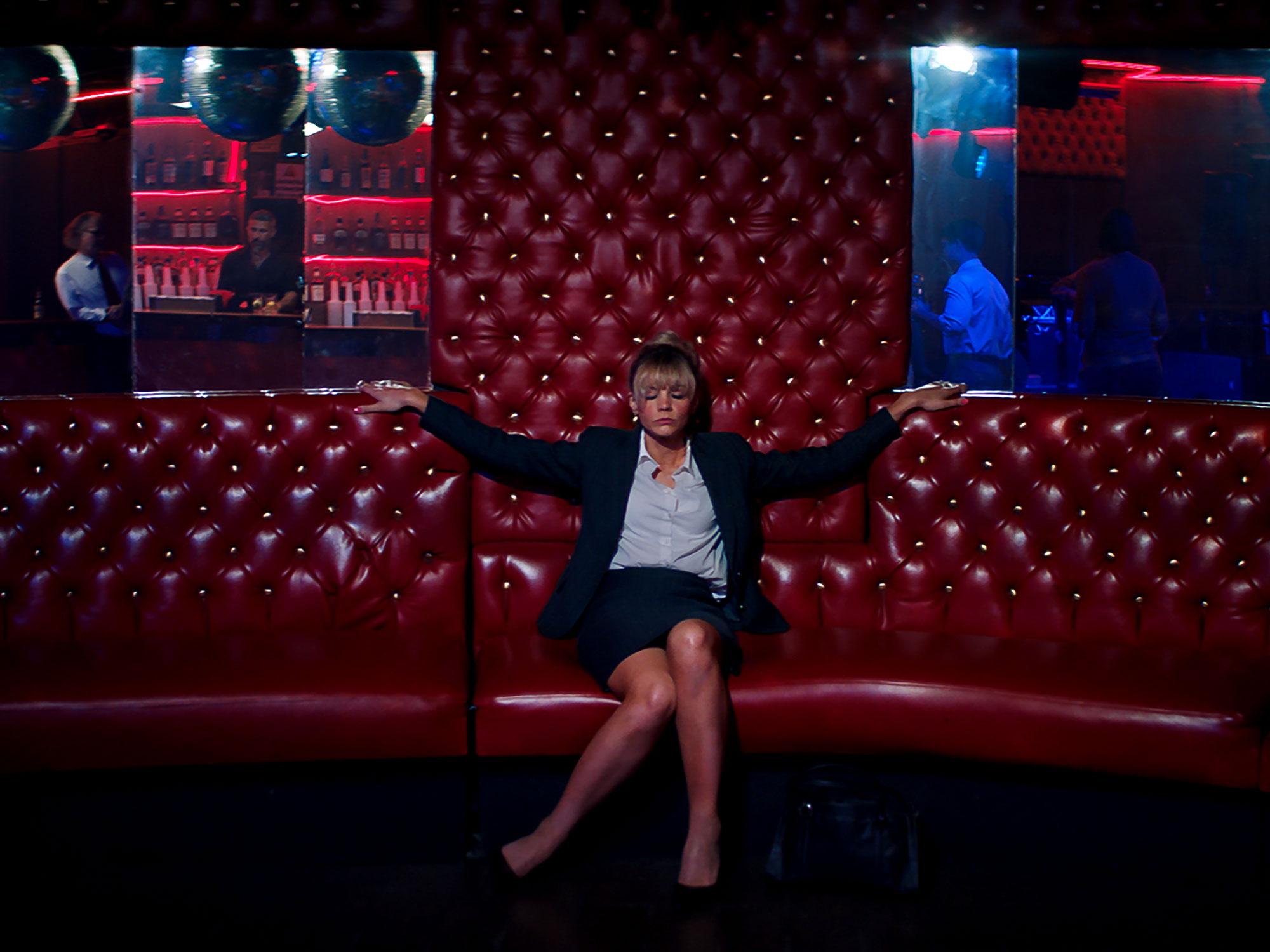 46. Promising Young Woman
Released 17 April
The Sundance-bound debut feature from Killing Eve co-writer Emerald Fennell promises to be an off-kilter rape-revenge thriller with a blackly comic feminist edge. Carey Mulligan stars as a woman determined to take back control following a traumatic event from her past. The trailer has us very intrigued.
47. Rebecca
Released TBA
It will be hard to top Hitchcock's 1940 Rebecca, but with Ben Wheatley behind the wheel, we're confident that this adaptation will be fresh and unique. Starring Lily James as Mrs De Winter and Armie Hammer as Mr De Winter, this drama will take us on a journey of jealousy and revenge.
48. Black Widow
Released 1 May
Marvel brings back Black Widow to remind us just how badass she is (not that we've forgotten). An immensely overdue origin story of the first female avenger Natasha Romanoff following her quest to put an end to her haunting past. Her sister Yelena (who is equally badass), played by Florence Pugh, joins her on this action packed adventure that will give MCU fanatics chills.
49. Coming 2 America
Released 18 December
A meeting with Ryan Coogler inspired Eddie Murphy to develop his own storyline for a sequel to the 1988 original. Starring alongside Wesley Snipes and James Earl Jones, this film follows Prince Akeem's return to America in search of his long-lost son.
50. News of the World
Released 25 December
Paul Greengrass and Tom Hanks are reunited for the first time since 2013's Captain Phillips in News of the World, a historical drama based on the best-selling novel by Paulette Jiles. A Texan traveling across the wild West delivering the news of the world to local civilians agrees to help rescue a young girl who was kidnapped.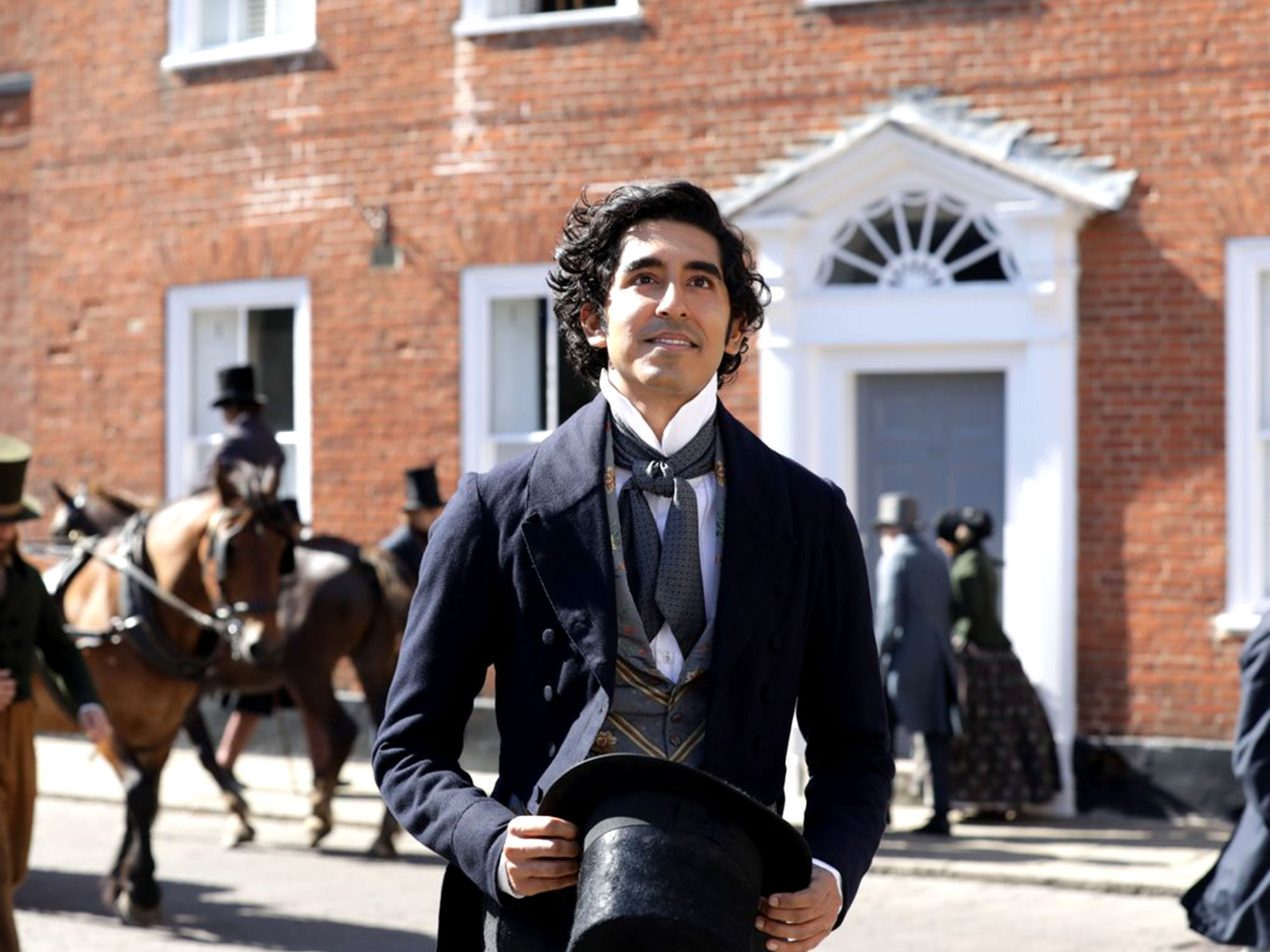 51. The Personal History of David Copperfield
Released 24 January
Armando Iannucci is the Jonathan Swift of modern political satire, with The Thick of It and The Death of Stalin exemplifying this. Dickensian Britain is particularly ripe for ridicule as far as Victorian-era domestic policy is concerned, but all signs point to this being a character study. Dev Patel occupies the title role, supported by Tilda Swinton, Hugh Laurie and Ben Whishaw.
52. What is Life Worth
Released TBA
Following her compelling 2018 drama The Kindergarten Teacher, director Sara Colangelo directs this biopic based on the memoir of Ken Feinberg, a DC lawyer put in charge of the 9/11 Fund who fights bureaucracy, cynicism and politics and subsequently discovers what life is worth. Described as Erin Brockovich meets Spotlight, this stars Michael Keaton, Stanley Tucci and Amy Ryan.
53. Those Who Wish Me Dead
Released TBA
Sicario writer Taylor Sheridan's directorial debut stars Jon Bernthal, Angelina Jolie and Nicholas Hoult. Those Who Wish Me Dead is a western thriller revolving around an expert survivalist tasked with protecting a teenage murder witness who is being pursued by twin assassins.
54. Mulan
Released 27 March
Adult Swim's animated sci-fi comedy Rick and Morty heavily alludes to the original animated film by promoting a Mulan-inspired Szechuan sauce. The idea went viral and it is now rumoured that McDonald's will bring the sauce back for the live-action version of Mulan.
55. No Time to Die
Released 3 April
The first James Bond movie to be released in the 007th decade for the franchise will mark the end of the Daniel Craig era. The working title for the 25th film in the saga was Shatterhand, which appears to signal the return of Bond's nemesis Ernst Stavro Blofeld. We're mostly excited to see whether director Cary Joji Fukunaga and co-writer Phoebe Waller-Bridge can bring the iconic secret agent into a new era.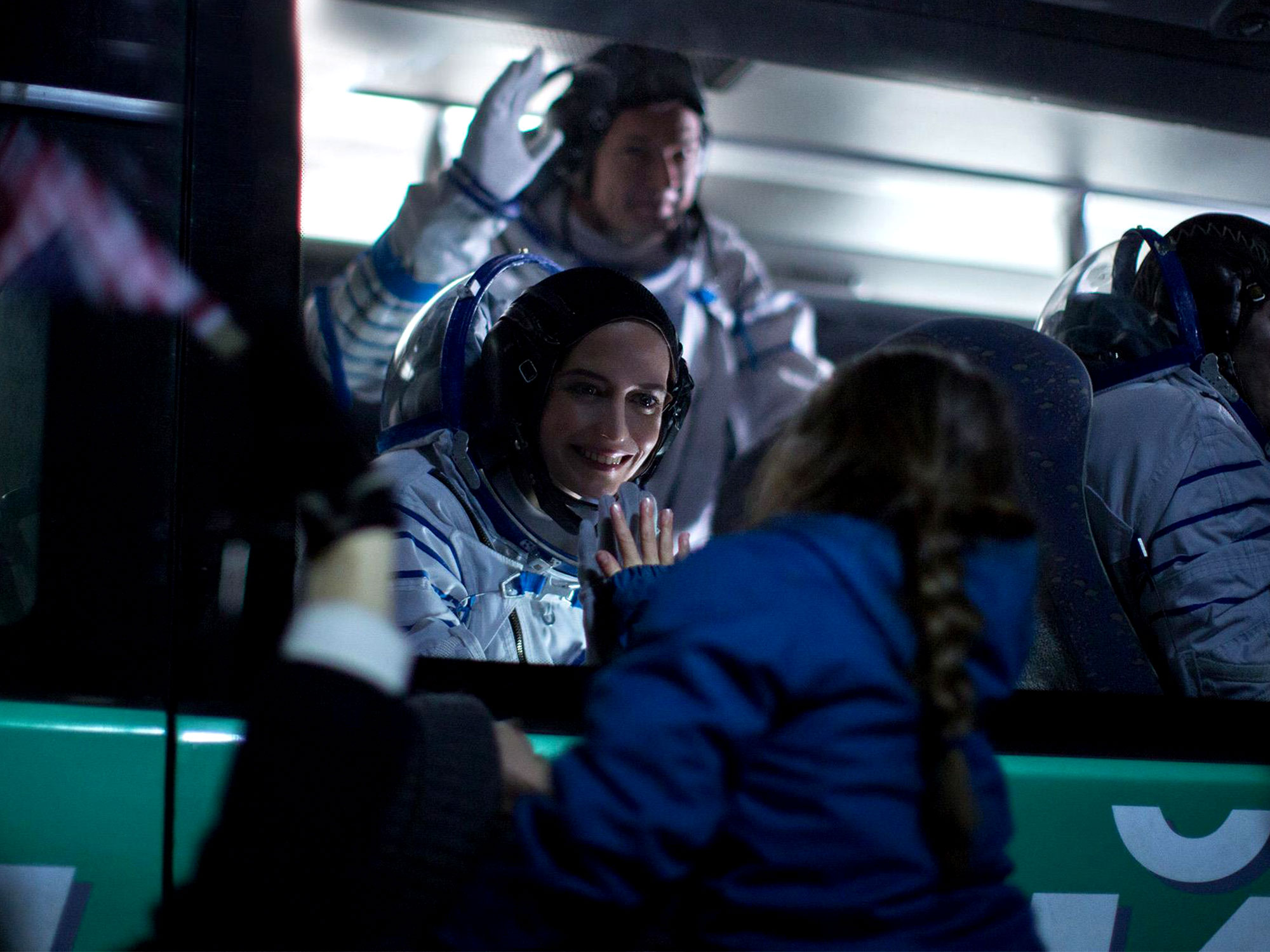 56. Proxima
Released 17 April
Being torn between professional and private life is a recurring theme in director Alice Wincour's work and Proxima aims to expand the concepts of Augustine and Disorder. Eva Green, Matt Dillon and Zélie Boulant star in this intergalactic escapade that explores the intimate relationship between a mother and daughter.
57. After Yang
Released TBA
After his absorbing debut feature Columbus, director Kogonada returns with a sci-fi drama based on Alexander Weinstein's short story Saying Goodbye to Yang. Set in a world where robotic children are bought as live-in babysitters, a father and daughter try to save the life of their metal family member Yang.
58. The Woman in the Window
Released 15 May
Director Joe Wright's drama based on AJ Fin's bestselling novel revolves around an agoraphobic woman (Amy Adams) who witnesses an extreme act of violence while spying on her neighbours (Gary Oldman and Julianne Moore). The film was pushed from a 2019 release to 2020, as an initial test screening apparently left people confused.
59. Ghostbusters 2020
Released 10 July
This sequel to the 1984 and 1989 Ghostbusters from Jason Reitman (son of Ivan, who directed the original films) is shrouded in secrecy. Developed under the code name 'Rust City', the film has no revealed plot and stars Finn Wolfhard and Paul Rudd. The teaser suggests that this adaptation will take the story back to its roots.
60. Soul
Released 19 June
The animation studio that most recently brought us Inside Out and Coco goes deep into the mind of a jazz musician who loses his body along with his passion for music. With the help of an infant soul, he must find his way back. Pete Docter and Kemp Powers' adventure features the vocal talents of Jamie Foxx, Tina Fey and John Ratzenberger.
The post 60 films to look forward to in 2020 – part 2 appeared first on Little White Lies.