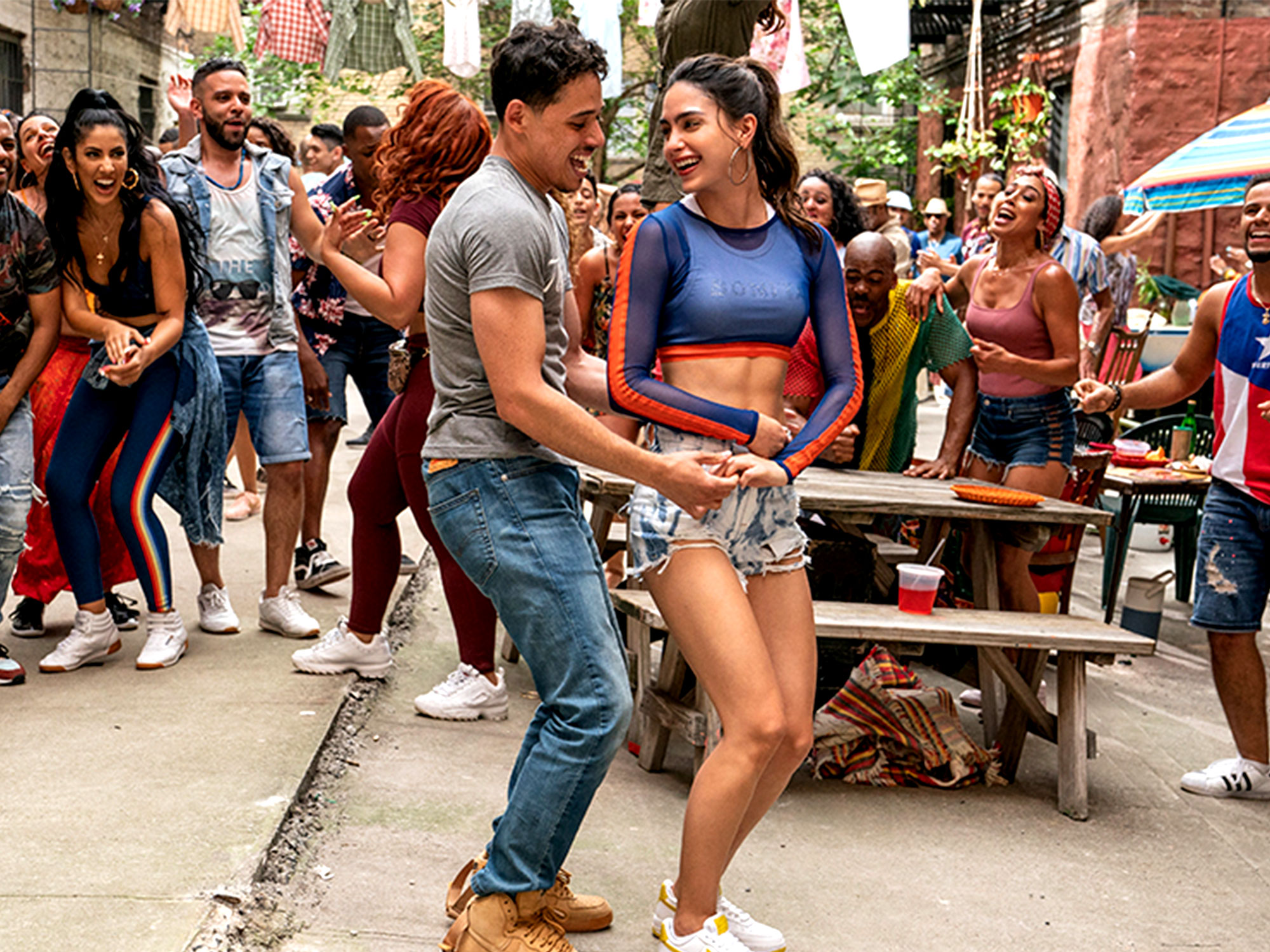 Though Hamilton may have been the work to make Lin-Manuel Miranda a household name, that was far from his big breakout. He'd already established himself as a king of the New York theater circuit with In The Heights, another original rap-musical that raked in the Tony gold.
With legalities and contracts keeping Hamilton out of movie theaters for the time being, Warner Bros. did the next best thing and brought Miranda's previous triumph to the big screen with an eye on 2020. Today, the first trailer for this big Hollywood musical — one of an increasingly rare breed — brings its immersive vision of Washington Heights to the Internet.
On the hottest day of a scorching summer, the predominantly Latino neighborhood sets the scene for a tale of love and struggle with a starry ensemble cast. (The Latinx-forward lineup includes Anthony Ramos, Leslie Grace, Jimmy Smits, and Stephanie Beatriz, to name only a few.) While the trailer gives only the vaguest notion of what this film will actually be about, it would appear that it all has something to do with saving the neighborhood and preserving what makes it home.
The real focal point of the trailer concerns the grand production numbers, which plop hundreds of extras in the streets for a classical MGM-style spectacle. Director Jon M. Chu, a recent favorite for culturally specific studio tentpole Crazy Rich Asians, brings a massive sense of scale to each and every block of the Heights.
Chu's last film felt like a moment of celebration for his community, a chance to see their culture in living color and on the biggest national stage available. The Latinx response on Twitter to the trailer has had a similar ring to it, as viewers and critics alike rejoice at the sight of a big-ticket multiplex movie catering to an audience that's long been marginalized by Tinseltown.
In the Heights comes to theaters in the US and UK on 26 June, 2020.
The post New York comes alive in the first trailer for In The Heights appeared first on Little White Lies.