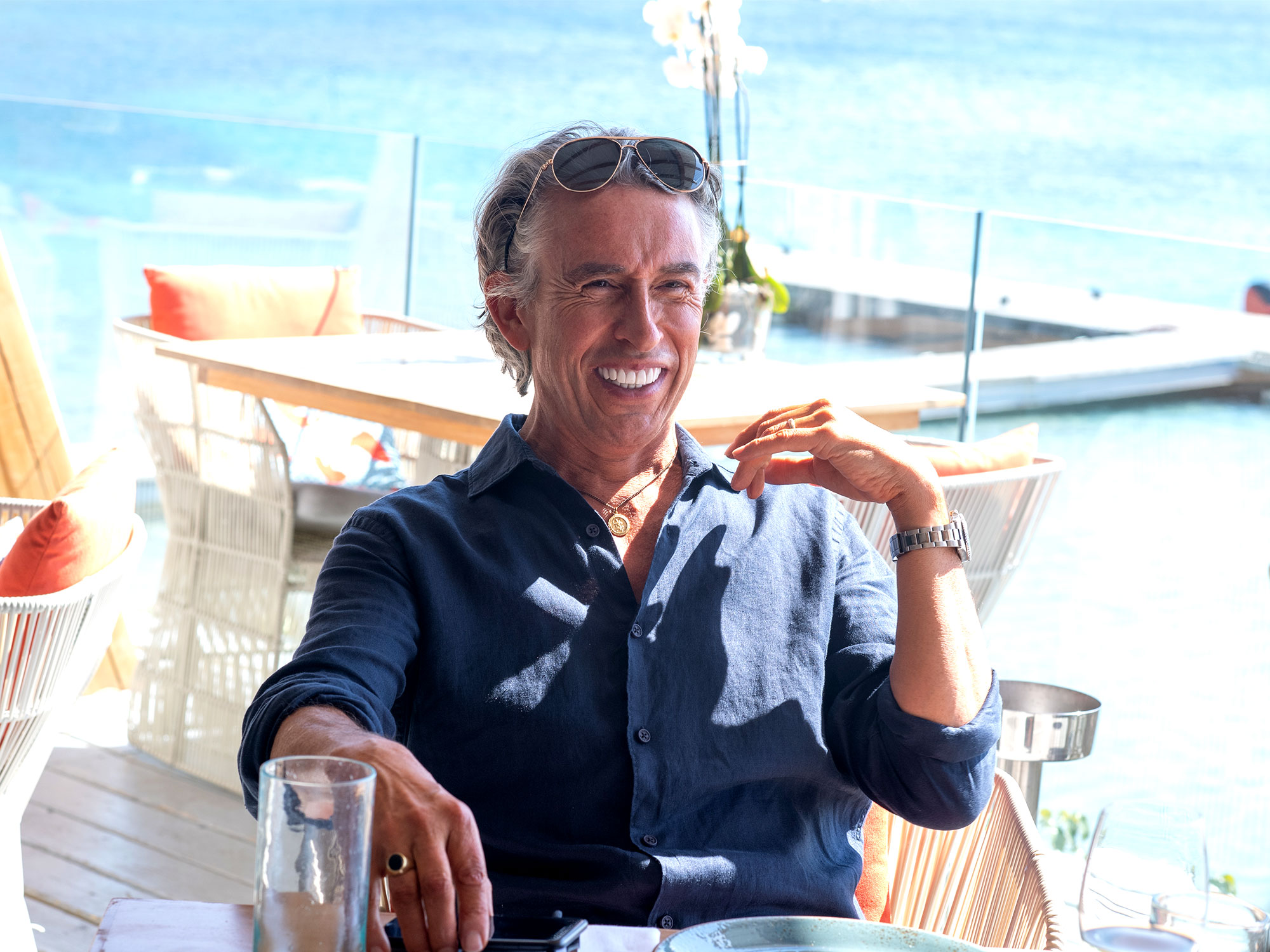 Stroll up any UK high street and you'll see a handful of recurring brand names: Zara, H&M, Uniqlo, etc. Greed, the new satire from Michael Winterbottom, puts fast-fashion houses like this in its critical crosshairs, with a truly ghastly man as the living embodiment of their many sins.
That man would be Sir Richard McCreadie (Steve Coogan), known as "Greedy McCreadie" to the many business associates, government officials, and ordinary citizens who hate his guts. One of the richest men in the world (and not always by the most above-board means), he represents all the unearned decadence that's made villains out of the one-percenters.
The film plays out over the days leading up to his 60th birthday party on the Greek island of Mykonos, an over-the-top bash modelled after his favorite movie Gladiator. The combination of raw hubris, unrealistic expectations, and an exasperated workforce made up in part of underpaid immigrant refugees all conspire to turn the event into a fiasco, however.
Also in the mix is reporter Nick (David Mitchell), on the scene to gather facts for McCreadie's puff-piece biography. He ends up digging deeper and deeper into the unethical business practices at play, and provides Winterbottom with a mouthpiece for his most aggressive jabs.
Equal parts comedy of errors and Big Short-style dissection of capitalistic overgrowth, it's a wickedly pleasurable time for we shoulder-chipped members of the proletariat. Not to mention the horrific sideshow that is Coogan's heinous capped dentures, as artificial and blindingly white as a fluorescent lightbulb.
Greed comes to cinemas in the UK and US on 21 February, 2020.
The post The devil's in the retail in the trailer for Michael Winterbottom's Greed appeared first on Little White Lies.