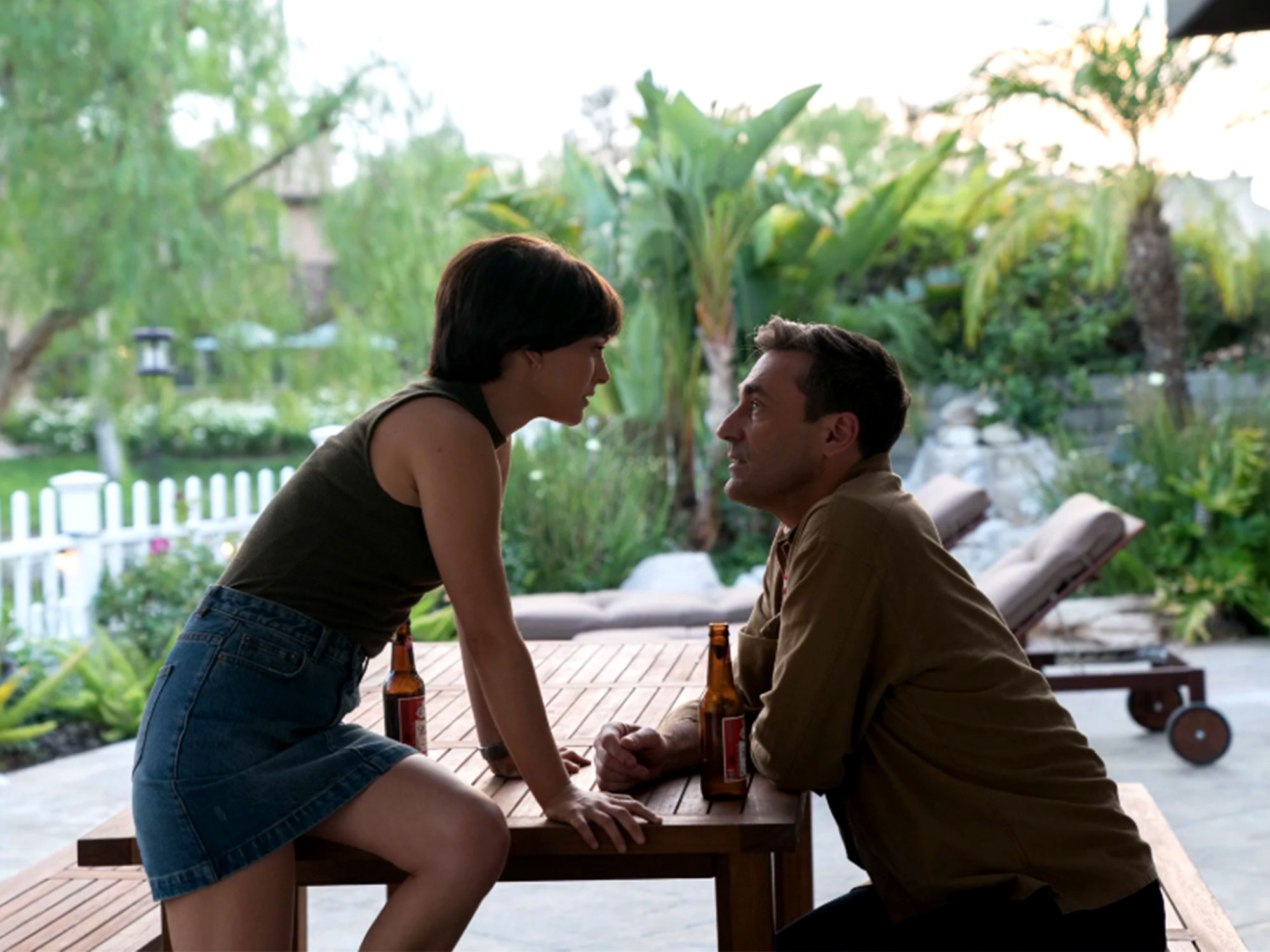 On the evening of 4 February, 2007, Lisa Nowak, a former naval flight officer turned NASA Astronaut, got in her car and drove from Houston to Orlando Airport. Upon arrival, she confronted her colleague Colleen Shipman in a parking garage over her involvement with fellow astronaut William Oefelein, and attempted to kidnap her.
The story made international headlines, not least because of the persistent rumour that Nowak had worn adult-sized nappies during the car journey to eliminate the need for bathroom breaks. It's no surprise that this lurid story of adulterous astronauts has now found its way to the big screen, serving as the chief inspiration for Noah Hawley's sci-fi drama Lucy in the Sky, which sees Natalie Portman play a returning space cadet who struggles to reacclimatise to life on earth.
Lucy Cola (Portman) is a self-made woman. She's worked hard to rise through the ranks, and is now at the top of her game, so has no intention of going anywhere. She lives in Houston near the NASA base with her supportive husband Drew (Dan Stevens) and niece Blue Iris, whose father is a deadbeat much like Lucy's.
When she returns from a two-week mission in the cosmos, Lucy finds herself drifting out of touch with her old life. She begins an affair with handsome, hard-drinking co-worker Mark Goodwin (Jon Hamm), one of the few people with whom she shares the experience of having gone to space, but feels threatened by the presence of beautiful new recruit Erin Eccles (Zazie Beetz). Her colleagues start to worry about her, but Lucy is determined to take part in the next mission in a year's time and throws herself into training.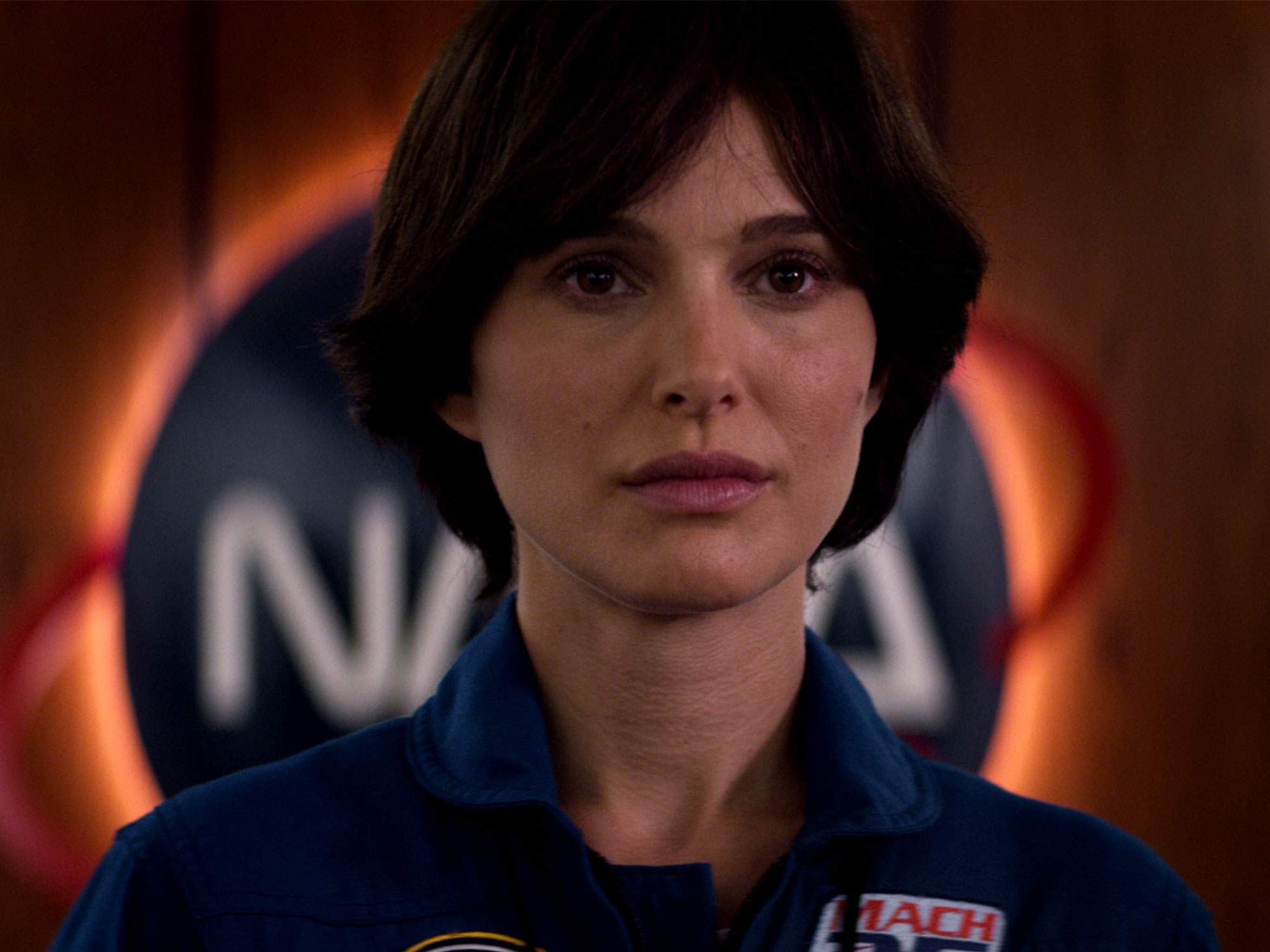 There's absolutely no subtext in Hawley's film. Recurring cocoon/butterfly imagery and the less-than-subtle literal/cultural meaning of its title are two examples of the sledgehammer-to-crack-a-walnut approach he employs. As Lucy's mental state becomes increasingly fractured, blurry camerawork abounds to create an overly obvious visual representation of her inner being.
Teamed with frequently ludicrous dialogue ("All that astronaut dick has made you soft," Ellen Burstyn tells Portman in one choice exchange) the film becomes a farce, gesturing wildly at themes rather than making any meaningful attempt to engage with them. It's clear that Lucy is unwell, but no one really seems to notice – or at least offer her help – until it's too late. There are hints of the way her gender plays a role in the obstacles she faces, but Hawley has no interest in interrogating the system, instead opting to suggest that Lucy really did just lose her mind because she went to space.
This bizarre oversimplification of human psychology feels like a strange leap. Lisa Nowak was diagnosed with various mental health conditions after her arrest, but Lucy in the Sky is more concerned with how Lucy's mental illness manifests than why it does. For Portman, the role is no more of a stretch than anything else she's done – the material lets her down, reducing the character to a crying, shouting parody.
She is the woman that the press made Lisa Nowak out to be. It's not that Lucy in the Sky is boring – quite the opposite, in fact – yet it does feel like a story that would have been told much better by a female director, or at the very least, a female writer.
The post Lucy in the Sky appeared first on Little White Lies.