While people around the world observe the Transgender Day of Remembrance (TDoR) on Wednesday, a new report from Transrespect Versus Transphobia Worldwide says 331 trans and gender-diverse people were murdered worldwide between October 2018 and September 2019. Brazil had the highest number of these hate crimes with 130 killings reported. Mexico had 63 and the U.S. reported 30.
In addition, 3,317 trans and gender-diverse people have been murdered globally since January 2008.
"Stigma and discrimination against trans and gender-diverse people is real and profound around the world, and are part of a structural and ongoing circle of oppression that keeps us deprived of our basic rights," the report said. "Trans and gender-diverse people are victims of horrifying hate violence, including extortion, physical and sexual assaults, and murder. In most countries, data on murdered trans and gender-diverse people are not systematically produced and it is impossible to estimate the actual number of cases."
Some of these murders go unreported because victims are misgendered by members of the media. Families of victims sometimes refuse to acknowledge someone's trans status and give incorrect information to authorities.
Out of the victims with known occupations, 61 percent were sex workers. In the U.S., 85 percent were Native American trans women or trans women of color.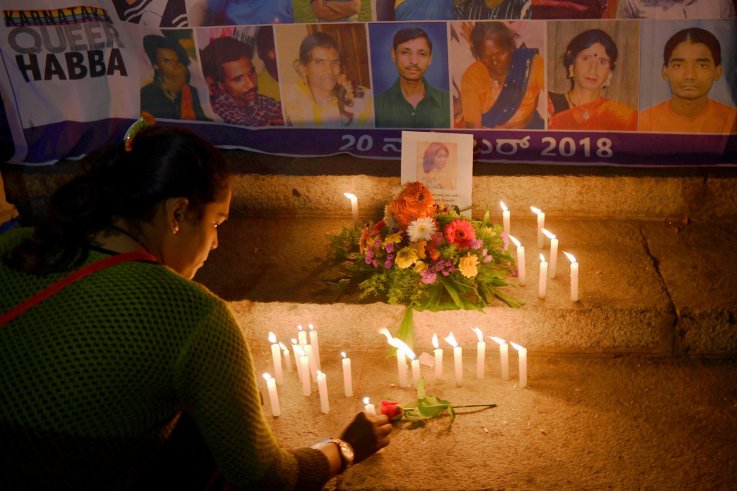 "Transgender women of color are living in crisis, especially Black transgender women," said Human Rights Campaign (HRC) President Alphonso David. "Every one of these lives cut tragically short reinforces the urgent need for action on all fronts to end this epidemic—from lawmakers and law enforcement, to the media and our communities."
Source – newsweek.com