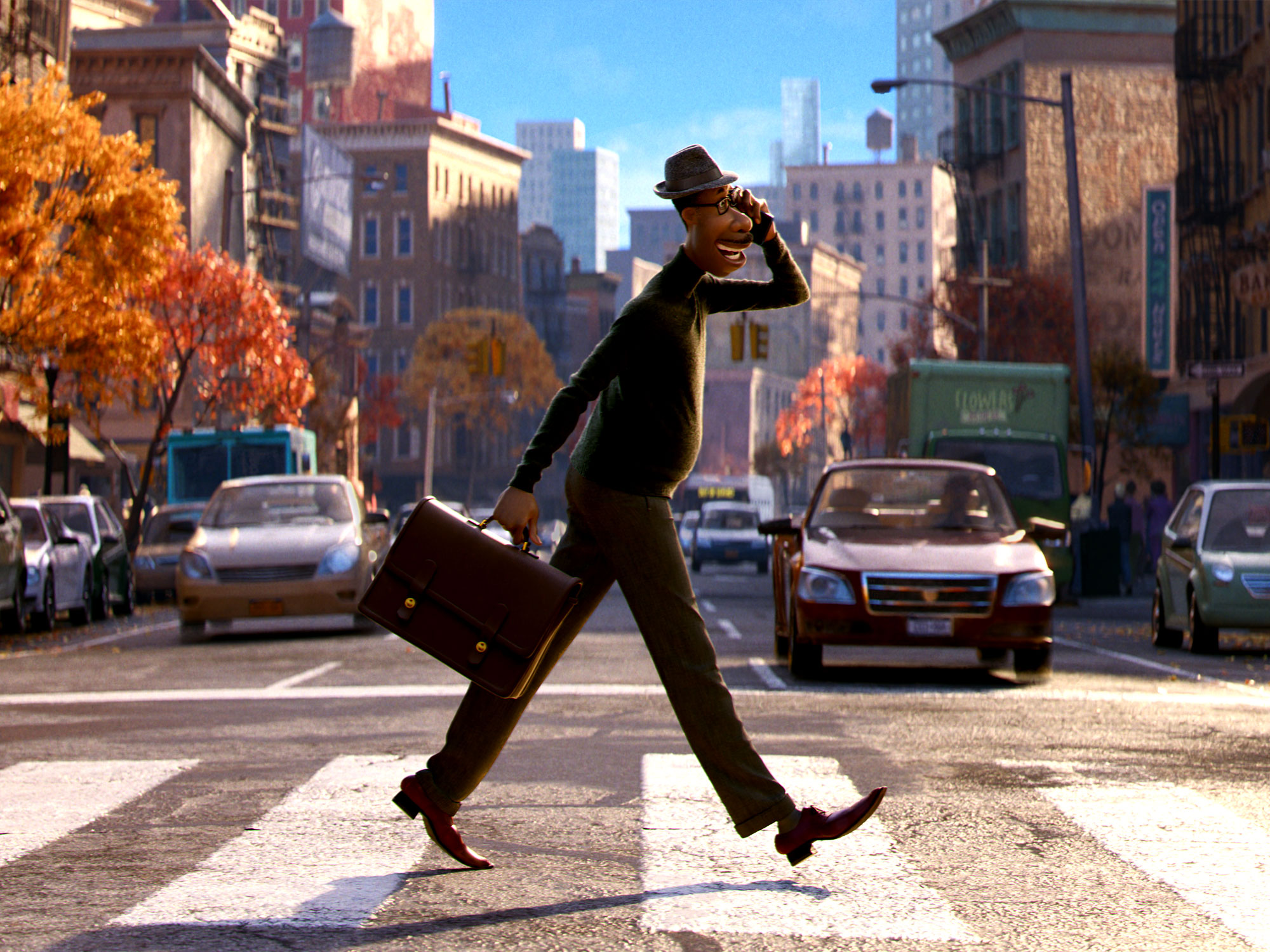 Pixar's quite nearly done it all. They mastered land, so they took to the sea, and once they'd conquered the sea, they took to space, and once they'd triumphed in space, they took to the interiors of the human mind. Where could possibly be left for the animation powerhouse to plant their flag? Where – but death?
That's the overall gist of the trailer for Soul, Pixar's second feature slated for next year after the magic-pants thriller Onward. The film, which will ostensibly be a good time for the whole family, revolves around one Joe Gardner (voiced by Jamie Foxx), who dies after walking into an open manhole.
While most of the trailer displays the human Joe going about his day in a picturesque New York neighborhood, dreaming of the day he'll play jazz onstage to adoring sold-out crowds, it seems that the actual story predominantly takes place in the afterlife. A provided plot synopsis makes mention of a "You Seminar," a stopover during which a soul betters itself before assuming the vessel of a newborn infant.
What is undoubtedly Pixar's highest-concept project to date features vocal performances from Tina Fey (as a fellow wayward soul), Daveed Diggs (as Joe's area rival), Questlove (as Joe's friend and trusty drummer), and Phylicia Rashad (as Joe's mother). Pixar has already touted the welcome diversity this cast and story will add to what has heretofore been an overwhelmingly white roster, but whether they stick the landing has yet to be seen.
What's clear is that there's a lot this trailer isn't showing us, the full scope of its cosmic vision still to be revealed. Sounds like the metaphysical ambition of director Pete Docter will make Inside Out look like Herman's Head.
Soul comes to cinemas in the UK and US on 19 June, 2020.
The post Death is Pixar's next adventure in the Soul trailer appeared first on Little White Lies.