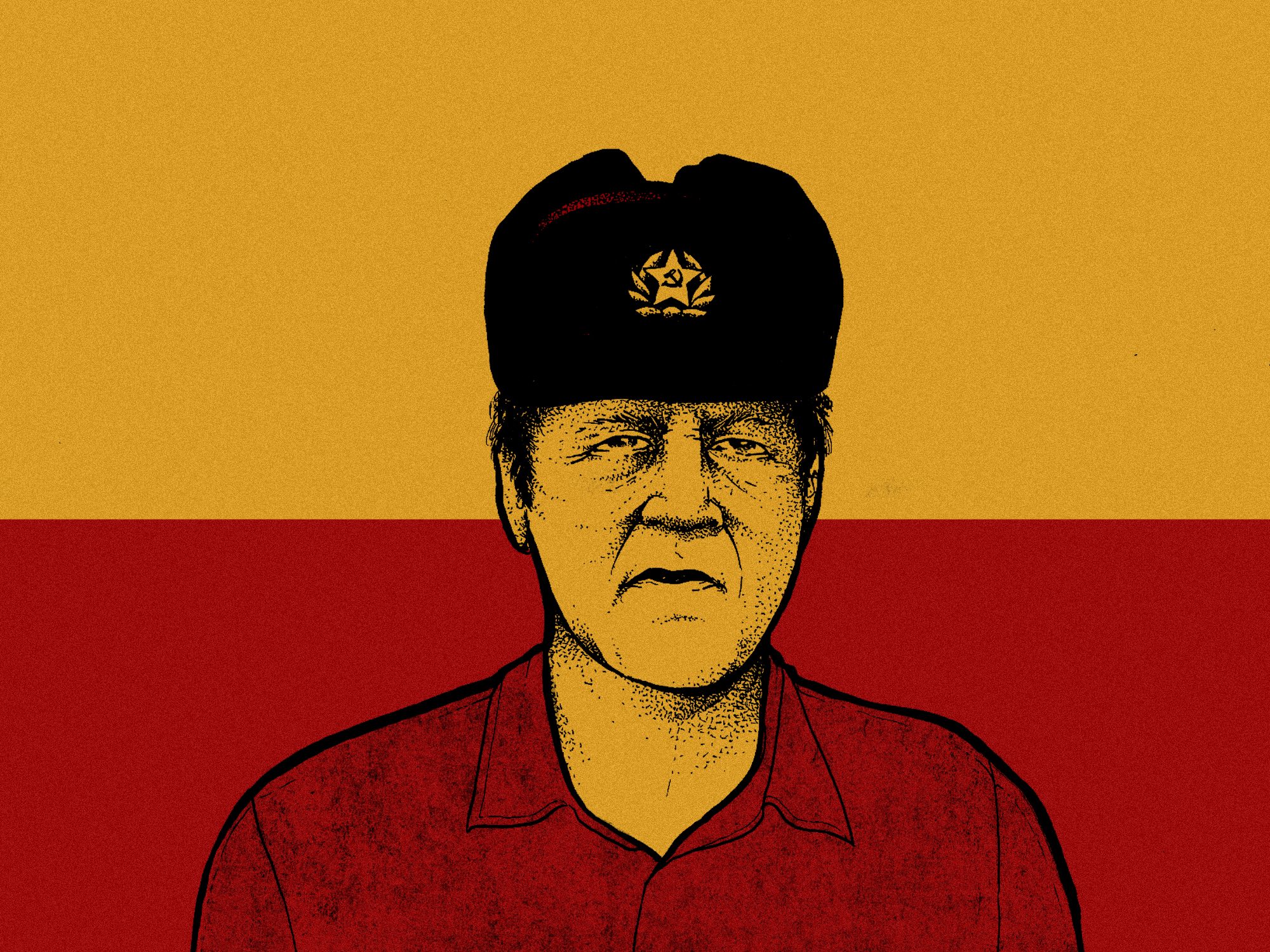 Across six decades, the protean talents of Werner Herzog have been exposed to many different modes of filmmaking. What he has not previously undertaken, however, is a project involving a political figure. That's now changed thanks to Meeting Gorbachev, a riveting documentary profile of the eighth and final leader of the Soviet Union, made with co-director Andrè Singer.
The film is underpinned by three conversations with the former world leader. Gorbachev, in his late-eighties and living a life marked by solitude and ill health, is engaged by Herzog to talk through his life and times, from his childhood growing up in a rural village in the nook of western Russia to his ascendency to high office and the shifting political sands that he experienced while there. Here, Herzog shares his views on Gorbachev's legacy, the rise of fake news, and his displeasure over the West's 'demonisation' of Russia.
LWLies: You say early on that "everything Gorbachev says is genuine". Was that a surprise to you?
Herzog: Well, you do not expect it from a politician. He has maintained his humanness and his dignity like no one else I have ever seen in politics.
How do you think he has managed that?
He [grew up] as a child of poor peasants. Deep in his heart he has carried the values of poor peasants on the margins of the Soviet Empire with him. In a way, that was something where we had strong common experiences.
How so?
He grew up barefoot in summer, so did I. Both of us went hungry as children. We both had no running water. He travelled on foot and so did I. We had an almost instant rapport. I didn't speak much about my childhood, but he was curious. It's not in the film but he knew a little bit from sources that were somehow dug up for him. He may have seen some of my films. So he did his homework as well.
Is it true that he was hospitalised at the time of your conversations with him?
Yes. Each of the three times that we filmed him he was delivered by ambulance to my cameras and taken back to hospital [afterwards]. In one of the conversations, you can see his hand is bandaged. The intravenous needle was sticking in his hand, so they covered it. You couldn't overstrain him. We had one hour for each interview, but each time he would extend it by half an hour. Then I would realise that he was getting tired. We liked each other. You can tell.
You can. What would you say is Gorbachev's legacy?
It is that the demonisation of Russia is a mistake. We can have, against all odds, common ground with Russia. Gorbachev is a beacon of hope that relationships with Russia can somehow be without the enforced tensions that you see right now.
And what of his time in power?
He has a very, very large role in world history. He created a political and cultural shift that led to the end of the Soviet Empire. He didn't want that dissolution, but he also created huge things. We shouldn't forget that Chernobyl happened under his watch, which changed politics. There was the reunification of Germany. He ended the Soviet Union's Afghan war. Ballistic, short-and-medium range nuclear weapons were not only abolished, but completely destroyed thanks to his meetings with Ronald Reagan. A monumental achievement. Unfortunately, America is reintroducing these dangerous short-and-middle range systems…
What do you think about the West's view of Russia today?
The narrative of the West demonises Russia. The real catastrophe was Yeltsin. That was where Russia came apart and where the population became destitute and lost all its dignity. Putin restored the dignity of the Russian people. That's why he's so tremendously popular in his own country.
It was during Yeltsin's incumbency that the oligarchs emerged.
Yeltsin sold the country to what you call 'oligarchs' but it's nothing but organised crime. Putin has forced them to modernise the oil industry and pay taxes. None of the oligarchs, quote-unquote, during the eight or nine years [of Yeltsin's time as president] paid taxes. And now the oligarchs claim to be political dissidents! That is very, very questionable. I simply do not follow the narrative of demonisation without taking a good look at what is going on.
The common perception of Russia annoys you, doesn't it?
Of course it's annoying because today it is not so much a question of what the facts are. The bigger question is who owns the narrative. I think the film has a clear message: take a good look at Russia; take a good look at Gorbachev. I do believe, and it is a subversive message, that we can establish a very different relationship with Russia again. Russia is a much better and more natural ally of the West than, say, India or China.
Why do you think there is this polarisation between the two?
I think it is a retardation of acknowledgment. It's the old trenches. Who is the opponent? The Soviet Union: the Cold War enemy. This is while the real enemies are rising. We are slow in acknowledging what is coming at us.
Gorbachev adopted glasnost – the notion of openness and transparency – during his time as president. In this era of fake news, it is something we could arguably do with now.
When you take a good look at fake news it stinks against the wind. It stinks to high heaven. But it's nothing new. Fake news has accompanied us since the beginning of time. You find it in ancient Egypt. You find it in Roman antiquity: after Emperor Nero's death, three or four fake Neros appeared. Then there were the Potemkin villages, which were no more than the facades of flourishing villages. Since we have written documentation of history, we have had fake news. We have to learn how to deal with it. We have to be vigilant and learn how to sniff it out.
What are your thoughts on the completed film, Meeting Gorbachev?
I'm very fond of this film. I am proud we have made it and I am very, very glad that it came out so strong. Gorbachev likes it. He said it is by far the very best film that was ever made on him.
Meeting Gorbachev is released 8 November. Read the LWLies review.
The post Werner Herzog: 'The demonisation of Russia is a mistake' appeared first on Little White Lies.